Train Like A Legend!
The Chill Insurance Elite Performance Programme
Published on by Fergal Lynch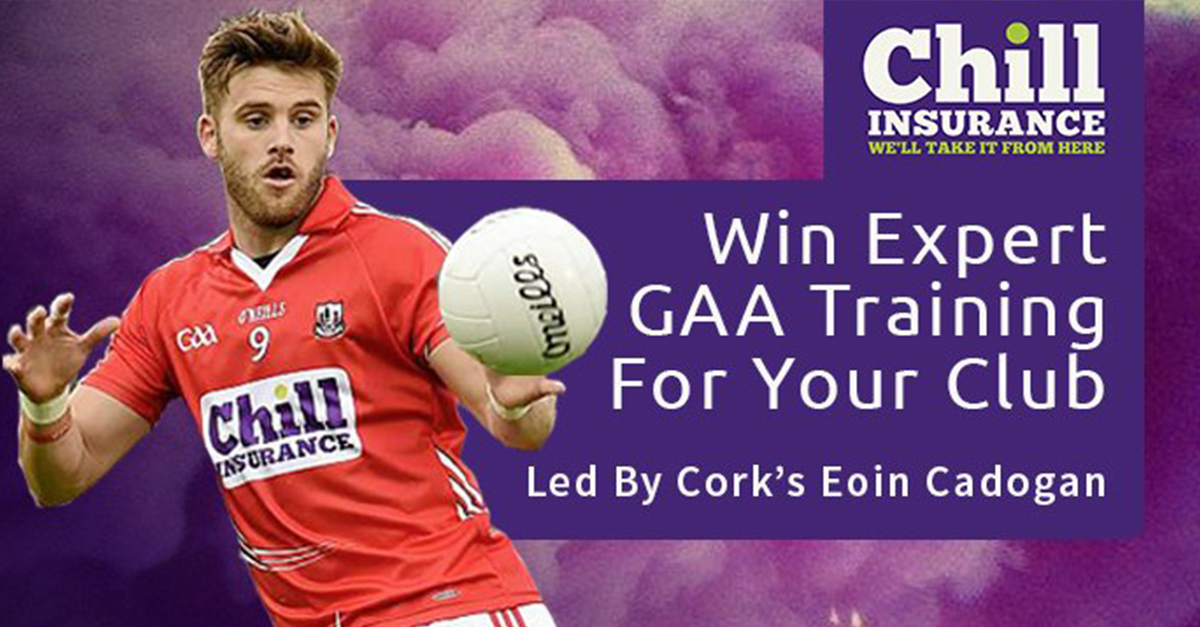 Led by Cork's Eoin Cadogan, the Chill Insurance Elite Performance Programme will visit 6 winning clubs across the summer to teach them the skills and the knowledge to train and win like champions.
How to Take Part
Do you want to get involved? We're looking for Cork's Best Club Characters! Do you know someone who brings a room alive with their passionate speeches? Is there someone who washes the clubs geansai's every week without fail or is there that special person who always manages to get everyone's mood up after a bad game? If so, we want to hear from them!
To take part, simply enter online here and tell us who your club character is.
Winners Every Week
If you are looking to win this great prize for your club, tune into the Dave Mac Drive on Red FM every Friday from 8th July. Every Friday over a period of 6 weeks, Dave Mac will pick out 3 Club Characters who are the best ambassadors for their clubs. The chosen finalists will be asked to listen out to the Big Red Bench on the following day (Saturdays, 6-7pm) to find out the overall winning club.
Expert GAA Advice
The Chill Insurance Elite Performance Programme is a great opportunity for clubs in Cork to receive expert training, nutritional and fitness advice. On a day of your choosing, Cork's Eoin Cadogan will visit your club with a team of specialists in nutrition and physio. The day will start off with Eamon O'Reilly (Dublin Senior Hurling Team Physio) sharing his knowledge and expertise on the best ways to remain injury free and to recover quickly from strains and injuries.
Nutritional advice will also be shared with guidance on the correct balance of carbs, protein and fat to consume during training and match days. There will also be an opportunity for you to prepare some healthy snacks and shakes! Eoin will continue the programme with a strength and conditioning session demonstrating the best exercises and warm ups in order to reach optimal performance.
At the end of the day, your club will be brought out onto the pitch and Eoin will bring you through the best drills and warm ups to complete before a match.
Proud Sponsors of Cork GAA
Chill Insurance are proud sponsors of Cork GAA and we are delighted to link up with clubs in Cork to launch our first ever Elite Performance Programme. Cork GAA is renowned for its passionate fans, skillful players and fantastic history; so we're very excited to continue our strong association with the Rebels.