The Ideal Father Ted Road Trip
All The Top Film Locations
Last updated: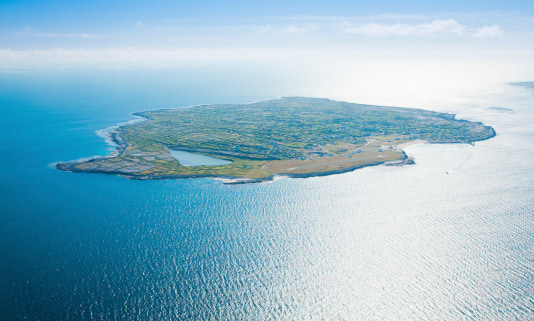 As we celebrate 25 years since the first ever episode of Father Ted, we've been reminiscing about the famous locations from the show which we are all familiar with.
From 'Craggy Island' to 'The Holy Stone of Clonrichert' and 'Vaughans Pub', a lot of the filming took place in County Clare. We decided to go and explore these locations before the current lockdown, and have created the below interactive map for you to follow as soon as movement restrictions are lifted again.
We recommend starting off at the on-screen home of Ted and co. which (in real life) is Glanquin Farmhouse. Pre-book your visit online and drop in for an unforgettable afternoon tea experience. Once you're full, head over to explore one of the oldest caves in the country, Aillwee Cave, which was the location used for the gang's trip to the mainland, remembered as 'the very dark caves'.
Next up, head to the awe-inspiring Cliffs of Moher, which is a location that's been used in many TV programmes and films across the years. However, we're interested in its use in the Father Ted episode 'The Holy Stone of Clonrichert'. Once you've rambled along the cliff walk it's time for a quick stop at Vaughan's Pub which appears in multiple episodes and actually has its own Father Ted Festival held in May.
Take a ferry from Doolin over to Inisheer Island, or as we know it 'Craggy Island' - the main location for all those hilarious antics so loved by audiences. It's the smallest of the three Aran Islands, but there's still plenty to explore for Father Ted fans. Finally, finish off your journey with a stay over at Fanore Caravan Park, where Ted, Dougal and Jack had their riotous holiday from hell. There are plenty of pubs, cafes and shops to explore in the beautiful Fanore village.
Want more Father Ted fun? We've recreated the famous living room in a 360° view. See if you can find all nine hidden items here.
First published by Ian O'Reilly