Take A Virtual Tour Inside Father Ted's House
Father Ted 25th Anniversary
Last updated: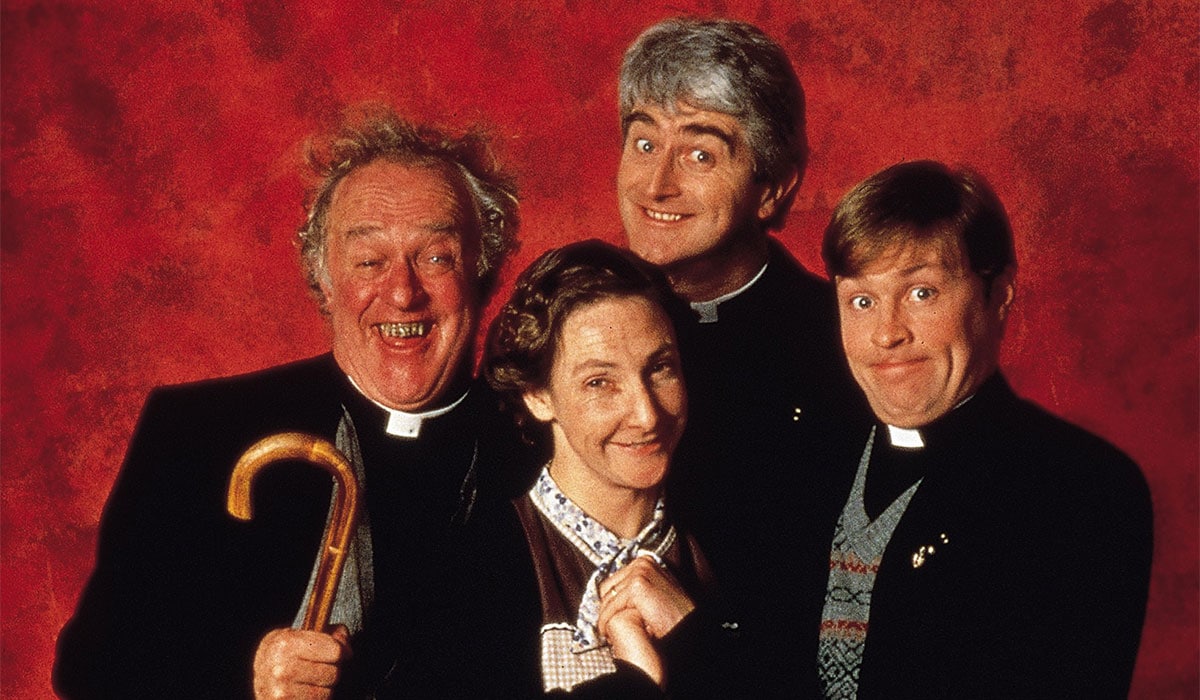 It has been 25 years since we first fell in love with the characters of Craggy Island, three Irish priests by the names of Ted, Dougal, Jack and their trusty tea-making housekeeper, Mrs Doyle. As you might have guessed, we're talking about Father Ted, which aired from the 21st April 1995 until the 1st May 1998.
As we celebrate its 25th anniversary, we've decided to recreate the famous parochial house living room with our 360° look-around view. Check out the video below.
You'll feel like you've stepped inside the room itself as you reminisce on the bedlam that took place on our screens over the course of three series.
Click play and scroll around with your mouse or finger. You can also maximise the video by clicking on the small square at the bottom right of the video.
If the clip does not display correctly, view the 360° video on Youtube by clicking here.
Find The Hidden Clues From The Show
Do you see yourself as a bit of a die-hard Father Ted fan? We thought we'd have a bit of fun, so we've hidden 9 items from the episodes into the room for you to try and find. Here are your clues below:
1. Get your acceptance speech ready!
2. "Down with this sort of thing"
3. Small or far away?
4. Father Jack's favourite!
5. Dougal gave this up for Lent
6. Bedtime attire for Dougal
7. "Ahh, go onnnnn Father"
8. "I stepped on the hamster's bike and fell down the stairs"
9. Father Jack's pet _______
Have you managed to find them all? Let us know over on Twitter by using the hashtag #FatherTed25 and tag us @Chill_Insurance. If you need any more clues, we're here to help!
First published by Ian O'Reilly