Something for the Weekend?
Get Your Free Ideal Home Tickets
Published on by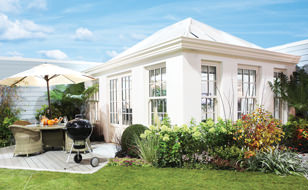 We just love giving our customers and followers great deals and free stuff! After the success of last year's Ideal Home Show ticket offer, we've decided to team up with them again to give you free tickets on Friday 19th and Saturday 20th of April 2013, as well as 2 for 1 tickets on Sunday the 21st of April *. It's just a little something to thank you for choosing us.
The line-up at RDS Simmonscourt in Dublin looks absolutely fantastic and you're sure to return home full of inspiration and ideas to transform your house into the home of your dreams.
So what do you have to do to get your hands on free tickets you ask? Well it couldn't be easier! All you have to do is click here and enter the promotional code CHILL. You will then be emailed your free tickets which you can print off and present at the box office on the day of the show.
The doors open on Friday 19 April at 2pm and will stay open until 9.30pm, so you can pop in after you've finished work. Saturday opening is from 10am until 6pm and Sunday the show kicks-off at 10.30am until 6pm.
Enjoy this freebie on us! Chill… we'll take it from here.
*T&Cs apply.
---
This event and offer is run by SDL Exhibitions, organisers of the Ideal Home Show and is not a product provided by Chill Insurance Ltd. The organisers of the show are not part of Chill Insurance Ltd.
All enquires regarding the show should be directed to SDL Exhibitions on 01 490 0600.
Please note that the provision of this product or service does not require licensing, authorisation or registration with the Financial Regulator and, as a result, it is not covered by the Financial Regulator's requirements designed to protect consumers or by a statutory compensation scheme.
Modified Date: