Sending In Insurance Paperwork
Do's And Don'ts Of Returning Your Insurance Paperwork
Last updated: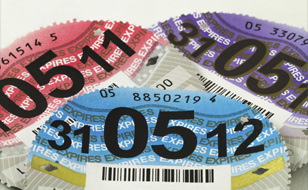 You have done your research, checked out the different prices on offer from the various brokers and insurer and have come to a decision about your new car insurance policy. Once you have begun the process of taking out your new cover you insurer will ask you to return specific documents so that they can issue your certificate and disc.
These can include, depending on your specific insurer, some of the following:
Original, signed proof of No Claims Bonus (NCB).
Copy of your driver's licence, front and back. Chill customers can take a photo of the front/back of the licence and scan documents to info@chill.ie.
Copy the named driver's licence, front and back.
Gap in Cover Letter, completed, signed and dated.
To help you get your motor insurance cert and disc as soon as possible we've put our thinking caps on and have put together some "do's" and "don'ts" you should remember when sending in the documents your insurer may require.
So why not take a read of some of our helpful tips that will help you get all the information sent to your specific insurer that they need to issue your car insurance details.
The Do's:
Always take a look at the check-lists that accompany the policy documents, in case there is something you need to send back.
Only return what is requested on the check-list.
Make sure any documents you send back are current and up-to-date.
If a direct debit Mandate accompanies documents, always make sure to sign it in the correct sections.
If you want to cancel a policy, remember to send back the certificate and disc, otherwise the policy will not be cancelled. Make sure that you inform your insurer that you may want to cancel your policy in advance if possible.
The Don'ts:
There is no need to send back your actual driver's licence in the post. A photocopy will be acceptable.
When sending in multiple documents, you do not have to staple them together a number of times.
If sending a copy of the back of your licence, it is important to also include your policy number.
When sending a copy of your driver's licence, you do not need to enlarge it, as this can distort the licence and details may not be visible.
Everyone is creative, and as such we sometimes receive documents attached together in a number of different ways. We don't require you to be overly creative so make sure you follow the instructions included with your policy offer.
Your insurer will require a copy of your most up to date NCB so here are some quick hints to remember when you are preparing to pass on the information.
The no claim bonus from previous insurer should be signed and dated.
It should be for the registration number of the car to be insured (if it's not a proof of sale of the previous vehicle or explanation will be required).
It should be for the number of years no claim bonus stated when the policy was taken out.
It should be from the previous insurance company (not broker).
---
The paperwork that you are required to send back can vary between insurers so make sure you go through everything with the customer service team when you are taking out your initial policy. If you do have any questions about paperwork or your cover the Chill customer service team are always on hand to help on 01 4003400.
First published by Ian O'Reilly