School's Starting Again
Kids Personal Accident Insurance
Published on by Andrea Bland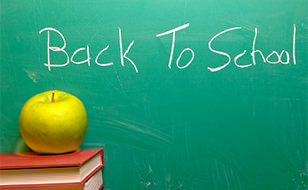 It only seems like yesterday that we were talking about what to do this summer when the kids are off. Its flown by and we're now rapidly staring down the barrel of a new school year, and along with it new uniforms, new books and new after school activities.
We know that going back to school is an expensive time of year and this can be coupled with worry about your child, especially if they taking part in activities inside or outside of school. That's where we come in. We have a specially designed Kids Personal Accident Insurance policy for kids aged over three years old, all the way up to secondary school level, which gives you peace of mind that while your little ones are off at school or out at play, we have them covered.
The policy has two options, school time cover for only €4.50 per year or 24 hour cover which costs only €7 per year per child. School time cover protects your child during the hours they are in school or participating in activities run by the school, such as field trips. 24 hour cover does exactly what it says on the tin. Not only will your child be covered during school hours, but after school, weekends and holidays. 24 hours a day, seven days a week!
What's even better (besides the great price!) is the policy has zero excess and is purchased online in the School Insurance section on our website. You can pay online with your credit or debit card and your policy documents will be emailed to you straight away. Instant cover and immediate peace of mind!
So why not check out our School Insurance FAQ's and policy information and get your Kids Personal Accident Insurance arranged today!
Modified Date: