Safe Driving Suggestions
Tips to be Aware of When Driving
Published on by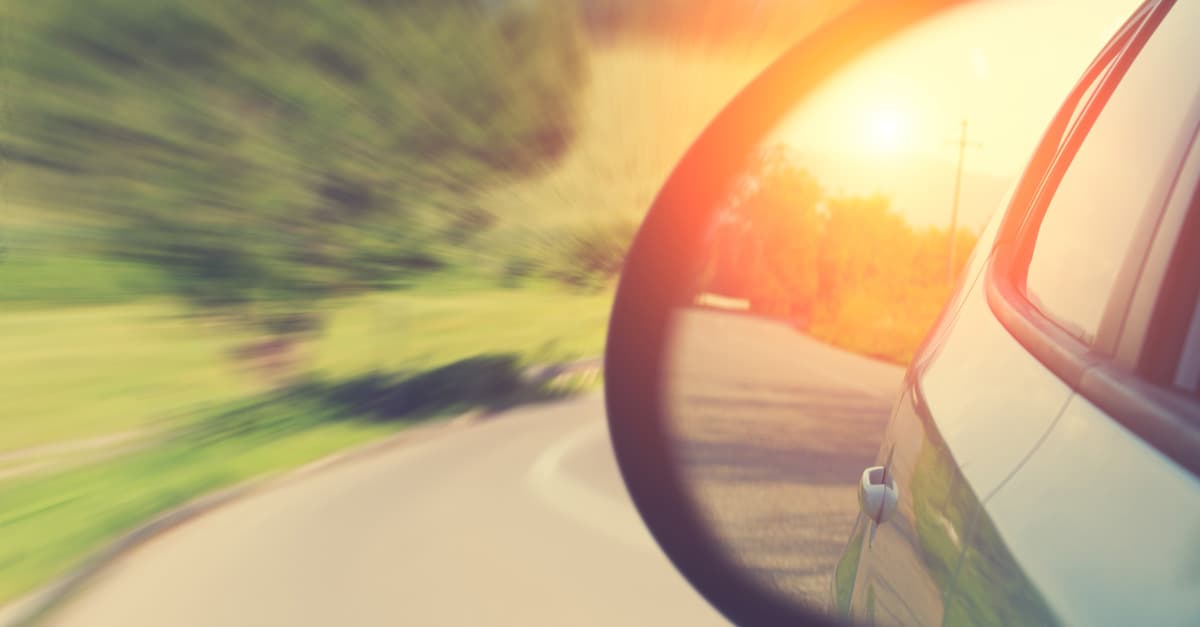 The eternal question we get asked by our customers is how can they get a cheap car insurance premium? There is no easy answer as there can be a lot of mitigating circumstances involved but one thing that is certain is that we do see that safe drivers are usually rewarded year after year. Driving safely on the road has been found to help reduce your chances of being issued penalty points and goes towards helping reduce the chances of you being involved in accident.
A recent survey by the Competition and Consumer Protection Commission found that drivers who had penalty points on their licence had encountered higher car insurance costs than those without penalty points. In fact drivers who had six penalty points stood to face, on average, a 37% increase in the cost of their comprehensive car insurance and a 49% increase in the cost of their third party fire and theft cover compared to those with two penalty points.
So to help you keep that premium going in the right direction, we've put together a couple of handy hints to help you drive safely!
What Is Safe Driving
For all of us road safety starts with adhering to the rules of the road. We all learn them when we are doing our driving lessons and tests so we should have a good working knowledge of them. From time to time the government can introduce changes to certain road traffic acts that are intended to improve safety for both road users and non road users.
If you want to stay up to date with the latest safe driving tips and advice there are a number resources. For example the Road Safety Authority (RSA) have published a number of safe driving advice posts as well as keeping you to date with any changes that are planned in the future. Our blog is also a great resource as we have a number of blogs on road safety as well as tips on how to save money on your car insurance.
Speed Limits
We should all know that there are different speed limits in place on the public roads around the country but are you certain of them all? Here is a list of some of the speed limits that are currently in place on Irish roads:
120 KM per hour on Motorways. Signified by blue signs and M numbers.
100 KM per hour on National roads (primary and secondary). Signified by green signs and N numbers.
80 KM per hour on Non-national roads (regional and local). Signified by white signs and R or L numbers.
50 KM per hour on roads in built-up areas, such as cities, towns and boroughs
These speed limits are sign posted around the country with most also displayed on circular signs with a red border, white background and black numbers and letters. Local authorities can put in place special speed limits on different road networks such as on ones with a lot of pedestrian traffic or roads that are known to have a series of bends.
Distracted Driving
If you've just recently got your driving license, it's likely that most of your experience on the roads has been with an instructor or a passenger who has held their license for several years present. While your parents, accompanying driver or driving instructor were probably careful not to blare their favourite song on the radio or chat continuously as you drive, your friends may not show the same restraint. Distracted driving, especially by inexperienced drivers, has been found to be the cause of many accidents so make sure you keep focused on the road at all times.
Running on Empty
Driving safely requires a serious amount of concentration, especially if you are going on long drives or have had a long day. Driving for long distances or when you are feeling a bit on the sleepy side is not a good idea – as this can be when accidents can occur. If you are feeling tired during your drive the best thing to do is to pull off the road when it is safe to do so and take a rest
Comfort Zone
It doesn't matter if you are an experienced or inexperienced driver, we all want to feel comfortable in our surrounding. Driving in your comfort zone helps to build your confidence but more importantly reduces the likelihood of any nasty surprises that may cause an accident!
If you are an inexperienced driver you might need more time to become comfortable on certain roads. Until you have significant experience under your (seat) belt it might be good for your driving practice to stick to roads that you are more familiar with to help improve your road confidence. Once you start progressing to more unfamiliar roads you could ask an experience driver to accompany you for a number of drivers.
For example, most of my driving experience was gained on primary and secondary roads so when I was first learning to navigate the M50 around Dublin I asked one of my more experienced friends to come with me. This turned out to be a great idea as they were able to advise me on how to remain calm on the drive and be aware of other drivers around me.
On the flip side being overly comfortable can lead to you becoming complacent which can lead to you driving faster than is allowed on certain roads. This may lead to accidents or penalty points so although you should always be comfortable in your surroundings try to not to become complacent about speed limits over the course of you driving career.
Stay Focused
Remember that although you might be familiar with roads there is always the chance that something unexpected may happen that can cause an issue during your drive so stay focused at all times. Although you can't always plan for all eventualities on the road, the benefits of being a safer driver are there to be seen.
Modified Date: