7 Reasons to Review Your Life Insurance
Helping to Plan for Your Future
Published on by Fergal Lynch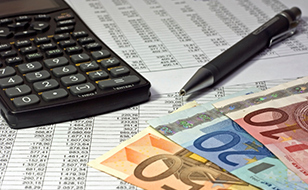 The Chill Insurance life insurance experts may be the happiest bunch of people you could hope to meet on a night out. Maybe it's the morning ritual of feeding the goldfish or perhaps it's just the fact that helping our customers with their life insurance queries really brings them to a new level of happy.
I don't know what the boundless energy is triggered by but I know they are always on hand to answer your main query…… What is the cheapest premium I can pay for the amount of life cover I need to protect the gang at home or just to keep the good old bank happy that the mortgage is covered!!
Taking out your life insurance, or mortgage protection policy, can be complicated but it ensures your dependants are protected in the event of your passing. Unlike other types of insurance, which has different benefits, life insurance generally offers a standard benefit. So keeping on top of your policy details can be beneficial to you and your loved ones. As your life situations change through the years a regular review of your policy is both important and advisable.
We at Chill Insurance want to ensure that your life cover is suitable to your individual needs. As well as speaking to 6 different life insurance providers we have put a Life insurance calculator on our website to help you decide how much cover is for you.
---
7 Reasons To Review
If you haven't reviewed your policy recently here are 7 reasons why you might want to review your life insurance, we hope they help!
If the gang have multiplied over the years, the "two at home" have turned into the 4 at home!
If you have recently, or are about to, purchase a new home.
If you have kicked the habit and ditched the smoking garden for smoke free air.
If that dream hobby has become reality and dangerous pursuits is how you roll!
If you have made a change to your mortgage repayments.
Builds the habit of thrift. Life insurance is a long term contract which builds the habit of long-term savings.
If you have let your original policy lapse.
Our life insurance partners offer you a great range of flexible benefits so why not contact a member of our team on 01 4003400 or log onto www.chill.ie to find a great quote today.
Modified Date: