Life Insurances & Mortgage Cover Policies
Find The Best Cover For You
Last updated: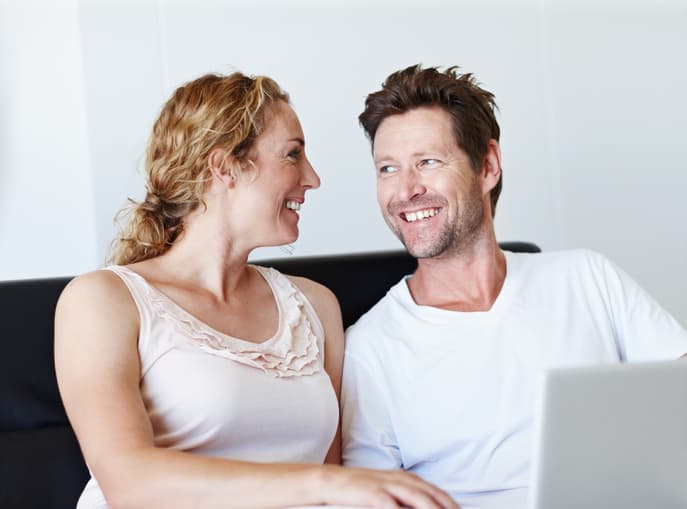 When many of us took out our mortgages, we also took out a mortgage protection or life policy at the same time as this was often a condition on the loan offer letter. But have you ever shopped around to see if this policy still offers you value for money, and if perhaps you could get a cheaper premium elsewhere? If not, now may be the time to begin searching for life insurance.
Most people take out mortgage protection or life cover, and the direct debit just leaves their account every month. As a result, they never check to see if they can get the same cover at a reduced cost from another provider. Just remember, if you are now paying interest only but still have mortgage protection cover in place, there could be a shortfall in your life cover if something were to happen.
There are plenty of other questions that come up all the time regarding life insurance and mortgages, so we've put together a handy guide to help answer these queries.
IS LIFE INSURANCE NECESSARY FOR A MORTGAGE?
There is often confusion among first time buyers about what exactly is required in order to protect your mortgage payments. Questions such as, 'do I need to take out life insurance in order to secure a mortgage?' and 'what is mortgage protection insurance?' are common. With this in mind, to give you a better understanding of what is legally required and what is good practice in terms of mortgage payment and life insurance., we've answered some of the most commonly asked questions below.
Do I Need Life Insurance To Buy A House?
To put it simply, no, you do not need to purchase a life insurance policy in order to purchase a house. However, if you are purchasing a property with the help of a mortgage, most providers will typically require you to take out a mortgage protection insurance policy before lending you the money for your new home. While we will discuss these policies in more detail later in this blog, it is important to note that although they share some similarities, mortgage protection policies and life insurance are not the same thing, and this is where first time buyers can easily become confused.
The term 'life insurance' is an umbrella term that is used to describe an array of different insurance policies. In its most basic form, life insurance is designed to provide a tax-free lump sum to your next of kin/dependents if you (the policy holder) die during the term of the policy. Types of life insurance policy typically on offer include, income protection, life long insurance, term life insurance, pension insurance, serious illness cover, and mortgage protection.
With the exception of mortgage protection insurance, most types of life insurance are not a necessary requirement when it comes to taking out a mortgage. This is simply because, unlike specific mortgage cover, in the event of a claim on a family member's life insurance policy, the funds provided can be used for anything, from replacing the policy-holder's income to ensuring the next of kin can pay their day-to-day expenses and future healthcare and education costs. These policies therefore don't necessarily ensure your bank/mortgage provider will be able to recoup the money they lent.
What Is Mortgage Protection Insurance?
Typically compulsory under Section 126 of the Consumer Credit Act 1995, unlike more general life insurance policies, mortgage protection insurance is a specific type of life cover which, if successfully claimed, provides a one-off lump sum that must be used to pay off any outstanding balance on your mortgage should you or a joint borrower die before the mortgage is fully repaid.
Mortgage protection cover should be in both names if there is more than one person named on your mortgage, working on a first death payout basis. This is to say, if you or anyone else named on a mortgage dies before the mortgage is repaid, the insurance will pay out to the joint-policy holder. It's also important to remember that if you decide to review your mortgage or even remortgage your property, additional cover will likely be needed. Finally, if you go into mortgage arrears, your mortgage protection insurance policy may be void.
There are a few exceptions to this rule. For example, you may not have to take out mortgage protection insurance if you are:
Aged over 50.
Securing a mortgage for a second home that is not your primary residence.
Your provider is satisfied that your next of kin have enough life insurance to pay off the home loan, as well as other future expenses, if you die.
You cannot get insurance, or you can only find policies at a much higher premium than normal. (You may need to provide quotes to your provider to prove this).
While you will generally be required to take out mortgage protection insurance to secure your mortgage, it's important to note that you are not obligated to purchase this cover from the same lender who is providing your mortgage. It is generally considered good practice to shop around and find the best policy to suit your own needs and budget.
Do I Need Both Life Insurance And Mortgage Protection?
While you certainly don't require both life and mortgage protection insurance policies in order to secure a mortgage, many mortgage holders do opt for both for additional protection for their family. This is particularly common for those with younger families who want to ensure their loved ones don't have to worry about paying the mortgage off, thanks to their mortgage protection insurance, or the day-to-day and future living expenses, due to a lump sum life insurance payment, in the event of your early death. With both your family's accommodation and lifestyle protected, there is no doubt having both types of cover is appealing.
But remember - if you are wondering which type of insurance to prioritise, or if you are not in a position to afford both, mortgage protection should be your focus.
FIND AN INSURANCE PLAN WITH CHILL
Why not talk to us here at Chill and get a new quote? Remember, we search five providers to get you the best deal, and our friendly team here can talk you through the differences between mortgage protection and life cover. Just remember to compare like for like when getting a quote. Also, should you decide to remove a benefit to make the cover more affordable just make sure you are happy to proceed on that basis.
Talk to us here at Chill about life cover or mortgage protection by calling us on 01 4003400, and we'll do all the shopping around for you.
First published by Ian O'Reilly