Review Before You Renew
Take a Closer Look
Last updated: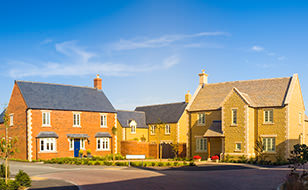 We've all been there, casually sifting through loads of mail, only to find your home insurance renewal notice sitting there, right at the bottom of the pile - with your renewal date fast approaching! So in a panic you ring up the insurance company and renew your existing policy and that's that. Sound familiar?
While a lot of people will shop around or update their policy when it comes to renewing their car insurance, home insurance is often renewed without a second thought. Unless you've moved house recently, nothing's changed right? Maybe. Maybe not.
You may be surprised by the money you could save if you review your home insurance policy before your next renewal. At the same time, you could get a shock if you do have to make a claim, only to discover that you don't have sufficient cover. There are a number of reasons that your home insurance premium may fluctuate from year to year and it's important to reflect on the previous twelve months to establish if anything has changed.
For example, if you've had work done to your house such as a conversion or extension, this will most likely add to the rebuild cost. If you're unsure about the rebuild cost of your home, it may pay to have a surveyor take a look at your home or visit the Society of Chartered Surveyors Ireland website to get an estimate. It's important to point out that the rebuild cost has little to do with the market value of your home.
Be sure to check the value of your contents insurance too. If you have sold or moved valuable items from your home in the last year, you may be able to reduce your contents cover. Whereas, if you've splashed out during this period, take a good look at the extra value you may have added to your contents. Bear in mind that there is usually a limit on the amount you can claim for any individual item, so you may need to list certain valuable items separately on your contents policy.
Of course, the fastest way to find out if you can save on your home insurance policy is to speak to one of our friendly team here at Chill. You can give them a call now on 01 4003400 or request a callback.
First published by Conor Mulcahy