Reassessing Your Life Cover
4 Things You Should Remember
Published on by Fergal Lynch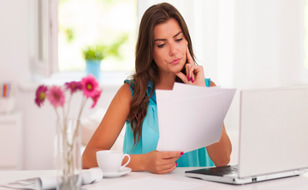 When was the last time you reassessed your Life insurance or Mortgage Protection cover? Unlike certain types of insurance, such as car insurance or home insurance, some policy holders stick with the same life cover providers and type of cover for long periods of time, but should they?
Although many people choose to continue with their type of policy, there is merit to be found in shopping around and reviewing your life insurance cover. Reassessing your life Insurance policy at different times during its lifetime could potentially help you save money if your circumstances have changed since your originally took out the cover.
There is now an abundance of different cover types available on the Irish market for you to choose from that may not have been available when you took out your cover initially such as: Level cover, convertible term cover, over 50's cover and guaranteed whole of life insurance, Serious Illness.
We have a quick list of 4 things you might want to remember if you have decided to shop around for a new provider or new cover.
Reassessing Your Life Cover
Have you given up smoking? Smokers are considered high risk by many insurers due to the increased potential of contracting certain serious illnesses. You can save in two ways when you stop smoking – on your life insurance costs and on the cost of cigarettes.
Have you reviewed your policy details recently? It is always a great idea to review your cover every 5 – 10 years. A lot can happen in this short space of time which may help cut the cost of your cover such as: Children moving out, you've purchased a new home or there has been a change to your mortgage repayments.
Have you any extra's? A lot of Life policies and protection policies have extra free benefits that cover children under 18/21. second medical option and nurse line's and some extra free benefits also allow you to have a small amount of your benefit paid out early in certain circumstances.
Have you asked for help? You have reassessed your current policy details and want to make a change. While taking the decision to see if you might get a better deal with a different insurer is always a great idea you should proceed with some caution. What might appear like a saving from one Life insurer could be superseded by another. The only caveat attached to this method is that it may be more expensive to take out, or switch, your life insurance policy the older you get. Life Insurance brokers, like us, can help you look search through the various policies on the market and give you guidance on the cover that may suit your needs and pockets best.
---
Reassessing your Life Insurance, or any insurance you have, throughout its lifetime is always a great idea because circumstance can change which may, but not always, work out in your favour.
If you have decided to see what else you can have or can you make a saving why not call us on 01 4003434 to speak to one of team. Alternatively, if time is an issue, you can try our free on-line life insurance quick quote, which takes less than two minutes to use, that will give you some idea of the savings you might be able to make.
Modified Date: