Protect Your Home From Severe Winds
Storm Barra Is On The Way
Last updated: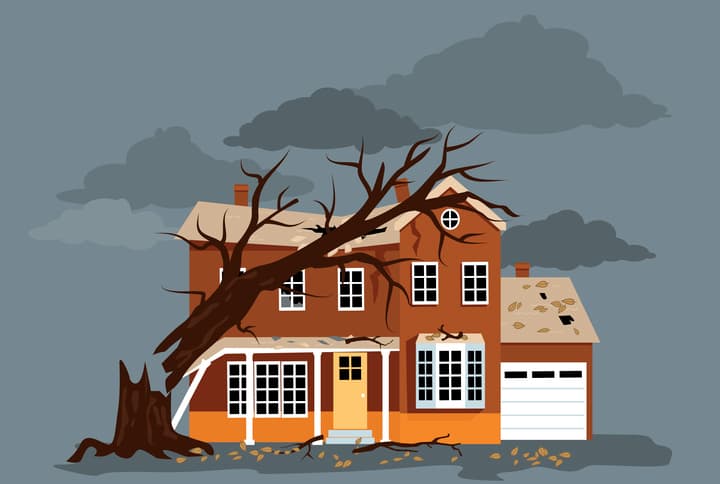 Batten down the hatches – Storm Barra is on the way with severe winds expected for the full country.
Met Éireann has issued a Status Red wind warning for Cork, Kerry and Clare while the rest of the country is under orange and yellow wind warnings. Severe and damaging winds are expected with gusts in excess of 130km/h. Red and Orange wind alerts are not issued very often and the warning should be treated seriously as the conditions may pose a threat to life and property.
Chill urges all households to exercise caution and to start preparing for the severe wind conditions. There are a number of steps that you should take now to prepare yourself and your property in advance of Storm Barra.
Steps To Take Now
Storm Barra may cause significant damage – follow these simple steps to protect your property.
Secure Outdoor Furniture And Appliances
Now is the time to secure your outdoor furniture and appliances. If you have a shed, we recommend to start taking in patio furniture, barbeques, trampolines and other sporting equipment. You can also limit damage by anchoring down furniture with cables or chains if you are stuck with space. Other items that are at risk of being blown away include flower pots, garden knomes, sand pits, toys, bikes and even lawnmowers.
Don't forget about securing other outdoor objects like loose gutters, downspouts and wheelie bins as these can cause significant damage in strong winds.
Apartment owners should also remove items from the balcony area.
Tree Damage
Your home should ideally be a full-grown tree's height away from the nearest tree – but very often this is not the case in Ireland. You can help to prevent damage by removing overhanging and dead branches which might break off during strong winds. If you notice any limbs which are close to utility lines and poles – you should contact ESB Networks who will arrange for a tree cutting crew to inspect. Though you should note that this can take a number of weeks.
Removing branches allows the wind to pass through trees and minimise drag. Consider removing downward-growing branches as these can often break free during high winds.
Branches that are close to a house or overhang should be trimmed back to limit the risk of window breakage. Only consider trimming back branches if the trimmed limbs can be disposed of correctly as these can be picked up by the wind during a storm event.
Check Property Perimeter
Check for loose or weak fences around your property and make sure they are as secure as possible. Fences often break free during severe winds and damage may be caused to your property and that of your neighbours. Lock up gates and close shed doors. You may want to check the hinges to ensure shed doors are firmly attached.
Secure Your Roof
Many of the claims we see coming in after a storm relate to roof damage. Take some time now to check your roof for missing tiles and ensure everything is secure before the winds start picking up. If you are particularly worried and there is time, you might consider asking a local professional to inspect your roof and seal down any loose tiles.
Protect Your Car
Park your car in a garage if available to protect it from falling trees/branches or other objects uprooted by strong winds. Cars can be damaged during storms by debris such as flying branches or hoarding from nearby sites. Park your car away from risk areas such as large trees.
Check On Neighbours
Do you have a vulnerable neighbour? Some elderly residents in your area may have difficulty clearing their back garden. A call from you could make all the difference in keeping their property safe.
Think Of Your Pets
Stormy conditions can be scary for our cats and dogs. Keep your pets indoors over the next while. You might consider giving your pet a place to hide such as a box or enclosed space.
Check Your Insurance Policy
Now would be a good time to review your home insurance policy documents to know exactly what is covered in the event of storm damage. Keep your documents safe in case you need to make a claim.
Power Surge
Power cuts are to be expected over the coming day as Storm Barra approaches Ireland. To prevent power-surge damage, unplug appliances which you are not using.
Close All Windows And Doors
A simple step to protect your home during a storm is to close every door and window. Doors whipping open and slamming shut might cause accidents. Closing doors and windows will prevent any wind from entering your home which may cause internal damage. An open window may be blown off its hinges during high winds.
If Caught Outside During Storm
The advice during a Red or Orange Wind Warning is to stay indoors. If you find yourself outside during a storm, it is important to keep safe and watch out for flying debris such as tree branches which may break off. Look for a safe place to take cover and use handrails where available. Stay away from elevated and coasal areas.
What To Do When The Storm Hits
A simple thing to do when Storm Barra hits your area is to close all curtains. This will protect you and your family against breaking glass. Close internal doors behind you to prevent them from banging and causing damage. If you need to evacuate as a last resort, it is important to turn off your gas, water and electricity before you leave – only if safe to do so.
Have Your Emergency Kit Ready
Power outages can occur during storms. Handy items to include in your emergency kit might include your home insurance policy document, torches, water, warm clothing and simple to follow instructions to turn off power, water and gas if it is required. Take a look at our blog on how to prepare for a power outage.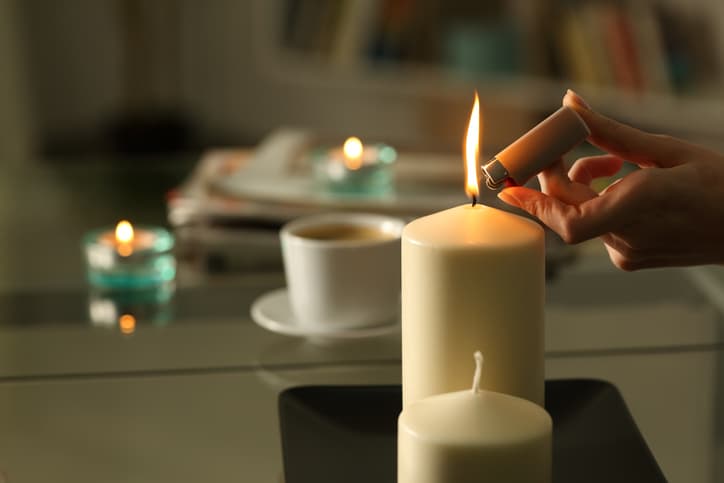 Go To Safest Room At Home
The safest room in your home is often an interior room in the centre of the house. Make sure to keep away from doors and windows. Remember to use your arms to protect your head and neck if you notice anything falling.
Keep Up To Date
Follow Met Éireann on Twitter to keep up to date on the latest weather conditions for your area. Your local radio station should also have updates for your area on the hour every hour.
Leave The Car At Home
Now is not the time to get into the car. But if you need to go on an essential journey, be careful and turn on your lights to improve your visibility. Increase your braking distance and make sure to avoid high-sided vehicles. Take a look at our blog on driving safely during high winds.
After The Storm
If you notice the smell of gas, you should leave your home and contact Gas Networks Ireland on 1800 20 50 50. Do not turn on any lights or other appliances as these may have the potential to create a spark.
Conducting an inspection of your property is recommended. If you notice any downed power lines, keep away and contact ESB Networks on 1800 372 999.
It is always a good idea to check in with neighbours or friends and to also let people know that you are safe.
Act Quick
If your home has been damaged following a storm, it is important to report the damage as soon as possible. Here you can find the emergency home assistance number for your insurer. Always check with your insurer before starting any repair work.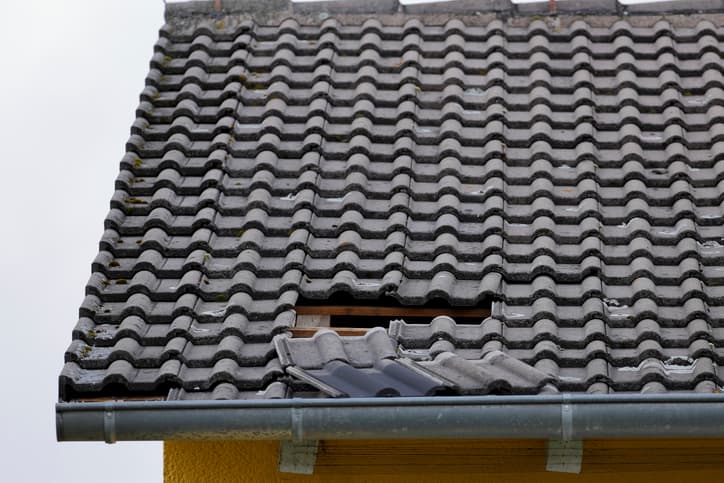 Take Photos
A detailed record will be required when making a home insurance claim. If it is safe to do so, you should take plenty of photographs and videos as this will help to expedite the claims process.
Clearing Up Damage
When clearing up, make sure to wear thick soled shoes, long trousers and thick gloves. It may also be necessary to wear a mask to protect against dust. Avoid touching anything electrical if it is wet.
Don't Dump Damaged Items
Make sure to take photos of all damaged items and check in with your insurer before you dispose of any items. Keep all your receipts in a safe place as these may be requested during your home insurance claim.
---
Hopefully Storm Barra will pass Ireland without causing much damage. If you would be interested in getting a home insurance quote to protect your property from storm related damage, call us on 01 4003400 to speak to our friendly team.
First published by Ian O'Reilly