Preparing For A Power Outage
Storm Barra: Red & Orange Wind Alert
Last updated: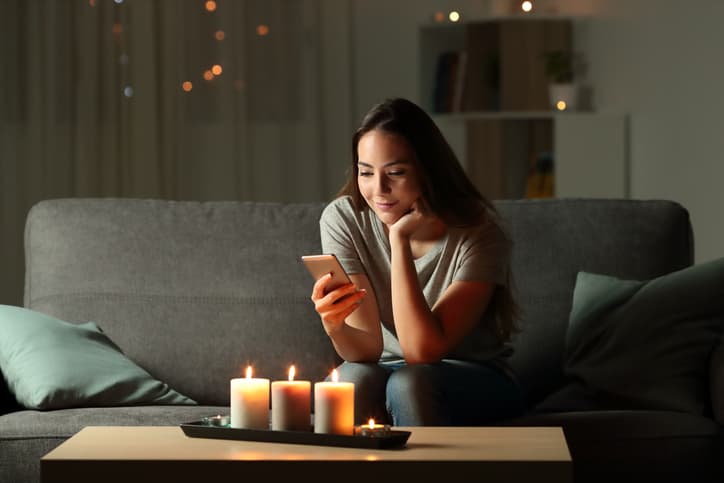 Storm Barra is on its way to Ireland and Met Éireann has issued Red, Orange and Yellow Wind Warnings for the entire country. With these Wind Warnings in place, we can expect wind speeds which may gust over 130km/h.
Power outages may occur during storms when overhead power lines are damaged by fallen trees, debris and branches. Homes along coastal areas are often at a higher risk of losing electricity.
If your home is affected by a storm related outage, the good news is that ESB Networks are pretty quick in repairing faults. In 2020, homeowners waited an average of 107 minutes to get power back to their homes after a storm hit their area. The longest period of outage for any one customer in 2020 was for 5717 minutes (4 days) as a result of larger outage during Storm Ellen/Francis in August 2020.
It is highly likely that some homes will be impacted by outages later so in our blog today we would like to share with you our best advice to take if your home goes dark.
Start Your Preparations Now
There are a number of steps that you can take now to prepare your home for a storm related outage.
Charge up your devices such as mobile phones, power banks, tablets and laptops.
Source torches with charged batteries – ideally one for every member of the family.
Have a plan in place for medical devices powered by electricity.
Keep enough fuel in the car in case you need to leave in an emergency.
Stock up on non-perishable foods as your local store may be affected by outages too.
Vulnerable Residents
A continuous supply of energy to a home may be required for many people who rely on electrical medical equipment such as ventilators, oxygen concentrators or home dialysis machinery. If you haven't done so, make sure to register yourself as a vulnerable customer with your local electricity provider. Be ready to get in touch with family, friends or your local hospital if it is required and call 999 in the case of an emergency.
Notifying ESB Networks
If your home if affected by an outage, you should check the ESB Networks PowerCheck website as real-time information will be shared on your area. Here you can get information on expected restoration times. If the fault is not listed, report it to ESB Networks online – you will need to have your MPRN handy which can be found on your electricity bill.
Protect Yourself During Power Outage
Losing power at home can be a frustrating experience but hopefully it won't be for too long. If you are un-lucky to experience an outage, here are some steps to follow.
Turn off electronic ovens, cookers, irons etc which might result in a fire if left unoccupied when power returns.
Disconnect all other electronics to avoid damage in the event of an electrical surge. But keep one light on so you know when the power is back.
Check on vulnerable family members and neighbours nearby who may have special medical needs.
Be aware of carbon monoxide poisoning. Never use the oven to heat your home. Ensure there is adequate ventilation if using a gas heater.
Follow ESB Networks on Twitter to keep up to date on the outage in your area.
If the temperature drops, keep warm and wear extra layers. Only light a fire if your chimney has recently been cleaned. Keep curtains closed during evening to keep in heat and open up during day to let in warm sunlight.
Watch out for trip hazards if you have lost power at night time.
Be mindful of using up your phone battery for non-essential web browsing.
Keep freezers and refrigerators closed. Food will generally stay frozen for 36-48 hours in a fully packed freezer. A half-full freezer will keep food frozen up to 24 hours.
Remember you may be able to charge up your mobile phone in your car.
Extinguish candles when no longer needed and never leave candles un-attended.
If you are outside when the power goes and come across fallen electricity or damaged poles, call ESB Networks on 1800 372 999 and keep yourself and others away.
Ensure you know where the manual override is for your electronic gates so that you are not locked in or out of your property.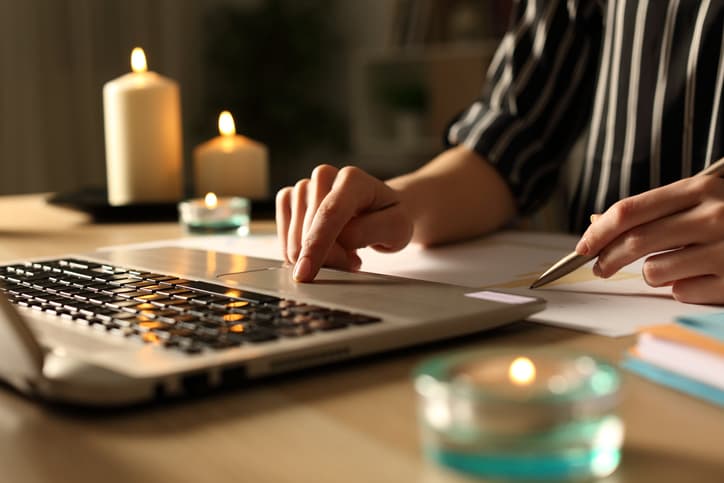 After Power Is Restored
It's always a great feeling when the power comes back to our homes after an outage. Here are a few pointers to keep in mind when the lights come back on.
If the outage has lasted more than a day, it may be necessary to replace any medication which should be refrigerated. Check with your pharmacy.
If it looks like food from your fridge has spoiled, it is best to throw it out. Generally, food will remain safe for 24 hours if the fridge door is kept closed. You can double check with a food thermometer.
Check your appliances to see if they are working. If there is any damage for large value items such as TVs, you may want to make a home insurance claim.
We hope that you have picked up some useful tips and information from this blog. Please keep safe during Storm Barra. You may also be interested in reading our other blog on keeping your
home safe during a storm
.
First published by Ian O'Reilly