Preparing For A Road Trip
Exploring Ireland On Wheels
Last updated: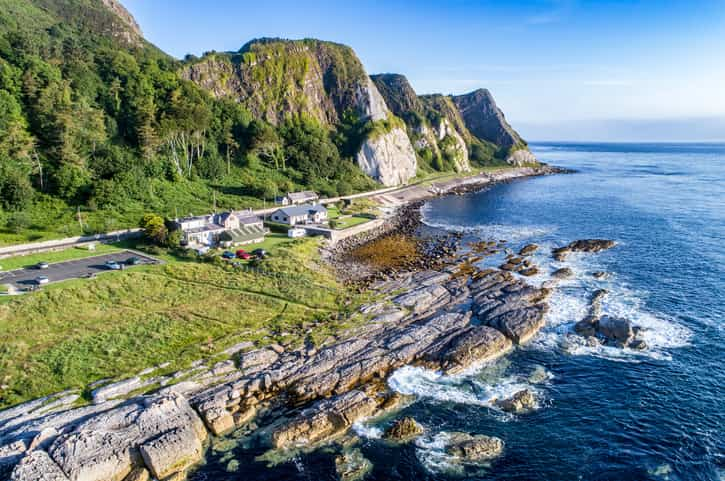 From the Giant's Causeway, to the Dingle Peninsula, there is no shortage of beautiful road trips to take across Ireland. If you are looking for some inspiration, check out our guide to Ireland's Most Beautiful Drives here. To help you prepare for your trip, we have put together our top tips to remember before you set off.
Make A Plan
Before you leave make sure that you know your destination, where you want to stop off along the way and how long you can expect it to take to get from A to B. Be realistic with how far you plan to travel each day, if you push yourself to travel too far you will be left exhausted and unable to enjoy the beautiful scenery.
Before You Set Off
Make sure that you have a good night's sleep before you set off so that you are well-rested for your journey. Driver fatigue can be very dangerous, with it being a contributing factor in up to 1 in 5 driver deaths in Ireland.
We also recommend eating a healthy meal containing slow energy-release foods to keep your energy levels up throughout the journey.
Keep It Clean
Clean your car the day before you leave for your trip. Traveling in a clean and tidy car will be a much more enjoyable experience.
Emergency Kit
We recommend packing an emergency kit to keep in your car. This will make sure you are prepared for any hiccups along the way. The emergency kit should include:
Spare tyre with working car jack and wheel brace
Jump leads
Reflective triangle
Snacks and water
Number for breakdown assist
Check Your Vehicle
It is a good idea to get your car inspected by a mechanic a week or two before your trip. This will give you peace of mind that everything is in perfect working order and will help to avoid ay disasters along the way.
Before you begin your journey it is also important to make sure that your car is protected with the appropriate insurance policy. Call us on 01 4003400 or get a quick quote above.
First published by Fergal Lynch