Over €47,000 Raised For Heart Children Ireland
Our Little Heroes
Last updated: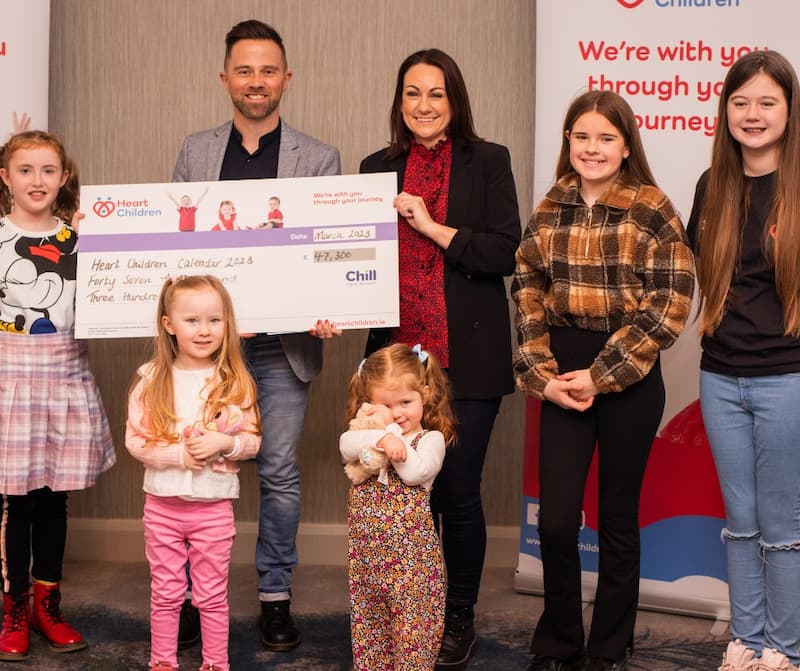 Heart Children Ireland is a charitable organization that provides comprehensive support to individuals affected by congenital heart disease. Driven by a mission to empower these individuals to lead fulfilling lives, Heart Children Ireland is dedicated to ensuring that they receive the resources and assistance they require to enjoy life to the fullest.
€47,300 Raised from Calendar Sales!
Chill and Heart Children Ireland have enjoyed a successful partnership over the past nine years. This year, their joint efforts have resulted in a remarkable achievement: the Heart Children Ireland Calendar has raised an impressive €47,300 to support individuals and families affected by congenital heart disease.
At Chill, we understand the importance of supporting those who are battling congenital heart disease every day. The Heart Children Ireland Calendar represents a meaningful way to show our commitment to this cause while showcasing the bravery and resilience of the little warriors who face this condition. We are proud to have contributed to this fundraiser and to have been part of such a worthy cause.
The success of this fundraiser would not have been possible without the dedication and hard work of all involved, including the team at Heart Children Ireland and the supporters who purchased the calendars. To recognise their tremendous efforts, a handover ceremony was held at the Hilton Hotel, where Neil Curry, Chill's Head of Brand, commended the team and expressed his gratitude for their commitment to helping others.
Thanks to Chill's commitment to covering the printing and distribution costs of the calendars, every cent of the funds raised can be directly allocated towards providing essential psychological support services and play therapy to Heart Children Ireland's members and their families. This support is invaluable in helping these individuals lead fulfilling lives despite the challenges they face.
The History of Heart Children Ireland
Heart Children Ireland was established in 1990 by a group of parents who came together while their children were receiving treatment for congenital heart defects at Our Lady's Hospital in Crumlin. The charity has since expanded its mission to provide support to all individuals impacted by congenital heart disease.
The organization is steadfast in its commitment to supporting those in need in every way possible. This includes providing direct funding to help cover the expenses associated with maintaining both home and hospital life, as well as offering peer support to parents and guardians of children with congenital heart disease.
Find out more information about Heart Children Ireland here.
First published by Ian O'Reilly