Our Home Cover Hints
Advice to Lower Your Premium
Published on by Fergal Lynch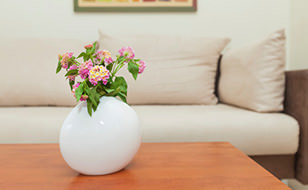 The team here at Chill are on a never-ending mission to find you the perfect home insurance policy with the right benefits, as well as help you save a few euros along the way. If you're currently on the lookout for home cover, take a look at our top tips to help you get the right policy.
Full disclosure

Be sure that you're receiving all the discounts that you are entitled to. Discounts often exist if you have smoke detectors, deadbolt locks, fire extinguisher, etc. in your home. So don't hold back when you're filling out that quote form!

Extra excess

Increasing your voluntary excess can help to shrink the size of your premium, but be warned, some cheaper policies also have a mandatory excess built in to keep your premium low. That's why it's essential to check the total excess before you take out a policy.

Double down

Many insurance companies will offer a reduced rate if you take out more than one policy with them. If you have car insurance with a company that also offers home cover, be sure to check if they will give you a better deal.

Get the numbers right

It's really important that you don't underinsure your property for less than it's worth. This can happen if people are looking to lower costs or if they're unaware of the true value of their property. Underinsurance should be avoided as it can cause major problems when it comes to making a claim.

Look around

Nothing beats a little investigative work to see who'll offer you the best value policy – you might be surprised how much you could save. Shop around!
Of course if you don't feel like spending your free time searching for savings, you can simply hit Get a Quote now and let us do all the leg work for you. Alternatively give one of our friendly team a call on 01 4003400.
Modified Date: