Office Insurance Explained
What it Means for Your Business
Last updated: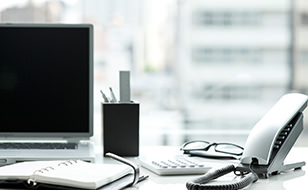 Over the last couple of months we've received an increasing number of enquiries about Office Insurance, so with this in mind we have decided to run through the ins and outs of this type of cover and more importantly, take a look at how it can benefit your business. That's why we're the good guys of insurance.
You wouldn't think twice about taking out building and contents cover for your home, right? Well it's just as important (if not even more so) to make sure that have the right level and type of cover for your company. If you need your office and its contents to conduct your business and earn a living, then you really can't afford to be without them. In fact, whether you run an accountancy firm, architects or anything in between, then Office Insurance is absolutely essential for your business.
A comprehensive Office Insurance policy will often include Business Interruption, which will help your business get back on its feet if the unthinkable happens. It also covers loss of earnings and extra costs incurred as a result of damage to your building or contents. Further components such as fidelity, personal accident and public liability cover might also apply depending on your circumstances. A number of packages are available, but don't worry our friendly team will be able to tailor the policy to suit your needs.
Getting your office covered will provide peace of mind and ensure that any interruption to your business is minimised. If you'd like to speak to one of our friendly sales team about insuring your office, then simply give us a call on 01 4003400 or hit Get a Quote now. We'll be delighted to help.
First published by Fergal Lynch