Obesity In Ireland
How It Impacts Us All
Published on by Fergal Lynch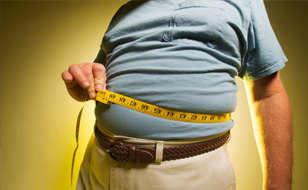 In 2009 it was estimated that obesity cost the Irish state €1.13 billion in direct and indirect costs which means that if obesity levels were to continue to grow at their current levels this cost could rise to €5.4 billion a year by 2030.
These figures lead to the government, via the HSE, to launch "Health Ireland" an initiative that is aimed at improving the health and well-being of the people of Ireland.
Our health is one of the greatest assets we have but recent reports on the increasing rate of obesity in Ireland show that this asset is currently under attack.
Obesity In Ireland
The World Health Organisation (WHO) use the following classifications to define someone as overweight or obese:
A person with a BMI equal to or more than 25 is considered overweight.
A person with a BMI of 30 or more is generally considered obese.
Let's take a look at some of the facts about obesity in Ireland:
Obesity And Your Health
There is a real danger that the increase in life expectancy made from addressing factors such as smoking and high blood pressure will be reversed due to the rising levels of obesity being reported.
To get an idea of what health issues could be caused by this increase in obesity we need to look at a report titled "The race we don't want to win: Tackling Ireland's obesity epidemic" from the Royal college of Surgeons. In it they outlined the major reasons why the obesity crisis, that is currently engulfing the country, requires us to rethink our attitudes to our own health and of the health of our children.
Obesity is one of the major risk factors, and worsens outcomes for cardiovascular disease, diabetes and cancer.
Severely obese people have a premature mortality similar to smokers and on average die eight to ten years sooner than people of normal weight.
Obesity has become such a prominent health risk that the American Medical Association classified it as a disease in 2013.
Heart disease and cancer account for the majority of deaths in Ireland today.
Obesity And Life Cover
When you are applying for a life insurance or mortgage protection policy your health is a major determinant of how all life companies view their customers from a risk perspective. This means your weight and lifestyle may have the following impact on your application.
Your application is outright declined.
You potentially pay a higher premium than quoted initially.
Health can be a major factor in guaranteeing your ability to qualify for affordable life cover in the future.
Poor health could mean that your loved ones may be saddled with escalating healthcare costs in years to come.
Our health is our greatest asset but with the documented increase in obesity we are now facing a crisis that not only impacts our health but has an impact on the lives of those we love.
Here To Help
At Chill Insurance we are encouraging everyone to try and be more active by teaming up with New Balance on a fantastic runner giveaway. Each month, leading up to the SSE Airtricity Dublin marathon, we are giving you the chance to win a years supply of New Balance runners*. Entering our competition is quick and only takes a moment. Find out all about our competition by clicking on the following link.
Healthy living and a healthy diet is something that is achievable but before you start planning make sure you consult a qualified medical professional. Although moderate exercise is considered safe for most people it is best to check with a doctor before you start a new exercise routine.
Want to learn more about a life insurance or mortgage protection quote? Our team of life insurance experts are on 01 4003434 to help you find the life cover that suits you.
Modified Date: