New TV Adverts Launched
Coming To A Screen Near Your
Published on by Hassan Juma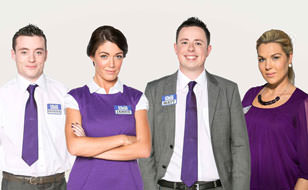 After an action packed couple of weeks at Chill Insurance HQ we're pleased to announce the launch of our latest TV adverts!
Some insurance companies go for a celebrity when creating a new advert, but not Chill Insurance. We like to do things a bit differently around here and you'll see that we have a staff-studded, rather than star-studded line-up in our adverts.
Several of our team will be making their big screen debut over the coming months, but the first advert stars Caoimhe Rathbone who is a Sales Executive in the outbound team.
After a frantic period of auditioning, filming and editing we're delighted with the series of adverts and we'd love to hear your thoughts, views and opinions on them too!
Modified Date: