New Cover for Property Owners
Insurance for Unusual Buildings
Last updated: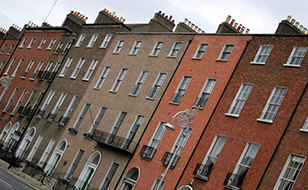 We're pleased to announce that from today we can now offer you Landlord Insurance. This new type of cover is for people who own a property, but may have experienced some difficulty getting insurance in the past, due to the building type, what the property is being used for or the risk profile of the group occupying it.
For instance, if you own a multi-residential or a mixed residential and commercial property the chances are you may have had trouble getting cover, with few insurers wanting to insure a property that has several different occupants. Listed and period buildings have historically been difficult to insure too, this is due to their age and rarity, as well as the high rebuild costs (which can exceed the market value) and paperwork associated with restoring such buildings to their former glory. But all that's going to change.
It's important to point out that Landlord Insurance includes much more than just the rebuild costs of your property. It covers:
Damage to the property
Theft, loss or damage of contents, fixtures and fittings
Public liability
Loss of rent
Employers liability
In addition to people who own mixed use or listed properties, this type of cover will interest those who own commercial or retail property, as well as offices, retail units, restaurants, cafes or pubs. Cover also extends to properties that have either student or social welfare tenants. At Chill we know looking for the right cover can be tricky, but don't worry, our friendly team will be able to advise every step of the way.
If you have an unusual building that you'd like to insure, then give us a call on 01 4003400 or hit Get a Quote and we'll be delighted to help.
First published by Ian O'Reilly