Come and See Us in Cork
Our New Office is Open
Published on by Fergal Lynch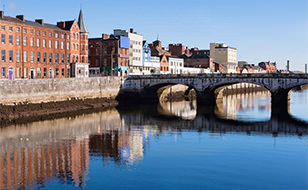 You may remember that we recently announced plans to open our first office outside of Dublin. Well, after a lot of hard work from everyone involved in setting up the new place, I'm over the moon to say that our Cork office is now open for business.
Based in Cork city at 67/69 South Mall, the new office has eight team members who work in sales and advisory roles, and are ready and waiting to help you find the perfect policy. You may think that the world of insurance is increasingly going online, but the truth is each customer is unique. Just because one person wants to buy insurance online, it doesn't mean everyone will. In fact, a large number of people we speak to really value meeting our friendly team in person.
Fergal Lynch, Director of Marketing said:
Insurance can be a complex issue, and it is important that customers get the right cover. Buying online does not suit some people, but speaking to one of our agents in-store or over the phone means people are more confident they have the right policy, and understand exactly what they are covered for.
We see the Cork office as an important part of our continued expansion, but watch this space! You may see us cropping us in a town near you in the not too distant future.
If you're looking for excellent value insurance for your home, car, business, van, gadgets, holiday or life, then why not pay us a visit?
Modified Date: