New Co2 Limit Agreed
What Does it Mean for You?
Published on by Fergal Lynch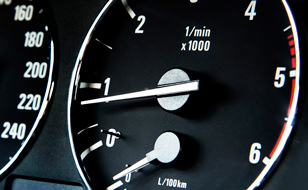 The Irish Times recently reported that limits for carbon emissions on new cars have been agreed by the Environmental Committee of the European Parliament. But what does this move actually mean?
In a nutshell, EU lawmakers have ruled what is an acceptable level of Co2 emissions for new vehicles, and from 2020 car makers will need to ensure that the entire fleet of cars that it manufactures produce no more than an average of 95g of Co2 per kilometre. Although, the ruling targets car manufacturers, its impact will undoubtedly affect the general public.
There's lots of questions which need to be answered, but one thing is certain; we're going to see an increasing number of low carbon vehicles in our showrooms and most likely on our roads too. For the car industry this ruling means they will have to take action now and cut on average 35g/km of Co2 from their fleet of vehicles between 2013 and 2020. But with the number of new cars being sold currently at a record low, we see this as a move that will benefit future generations, rather than something that will make an immediate impact.
Will this ruling hit you in the pocket? It's difficult to say at this stage, but at the last budget we saw a road tax increase for drivers with cars that emit the most carbon emissions. So if you're trying to reduce costs and save money on road tax, petrol and insurance the best advice remains that it's worth looking for a vehicle with a greener and less powerful engine.
Whether you drive an E-Class or an electric car, we'll be able to get you a great value car insurance quote. If you'd like to speak to one of our friendly team now just hit Get a Quote or give us a call on 01 4003400.
Modified Date: