Netflix and Insurance Brokers
5 Similarities You Mightn't Have Thought About
Published on by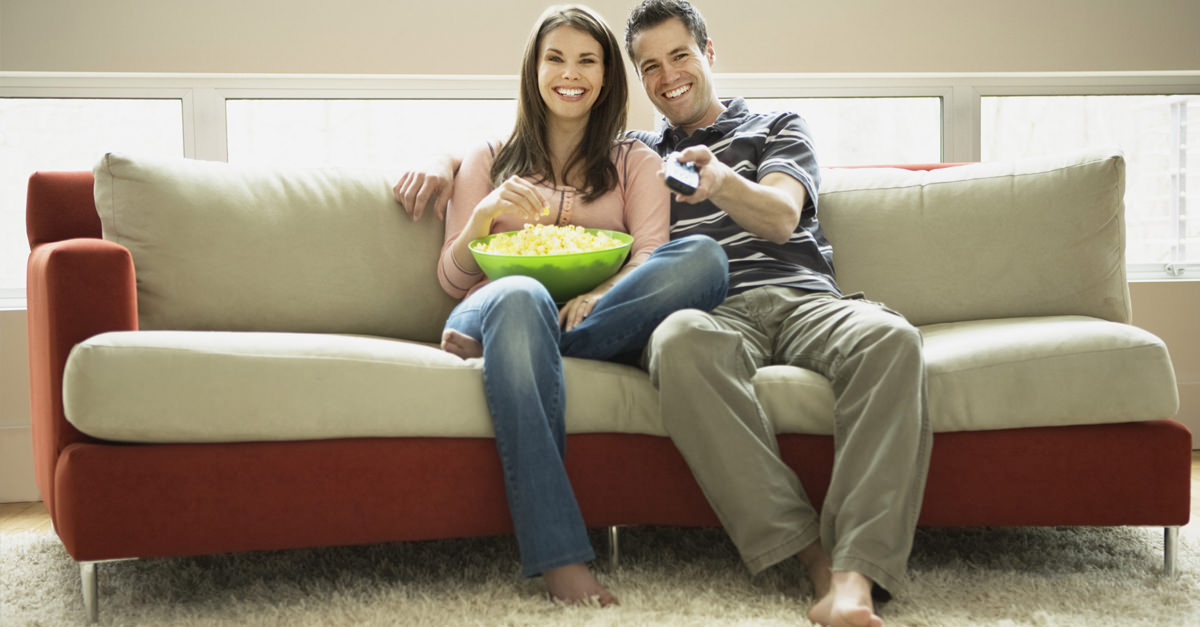 Similar to how getting an insurance quote online revolutionised the car insurance industry, services like Netflix have revolutionised how we now consume content. We can now access information and content on our handheld devices that was only considered possible in Sci-Fi back in the 1980's.
A lot has changed over the last 40 years when you consider that June 2015 will mark the 35th year anniversary of the Walkman going on sale in the USA and UK as well as the 36th anniversary of it going on sale in Japan. 2015 is also the 21st anniversary of the first mobile device, that was considered a smartphone, being marketed to the general public when the "Simon Personal Communicator" was released by IBM. This year also marks the 18th anniversary of the founding of Netflix, now a video streaming site but its origins were as a mail order video service. Separately all three have reshaped how many of us consume music, video and content since they were all launched.
Netflix
Netflix has made binge watching mainstream as it has opened up a whole new world to those who like to watch TV and stay up to date with shows that everyone is talking about. Case in point would be Breaking Bad. All in all I have spent one day, 22 hours and 30 minutes watching this one show on Netflix (this is the amount of time it would take to watch all episodes of the show back to back). That comes out at about 2640 minutes which looks quite daunting when written down. You can do a lot in this amount of time such as run about 10 marathons (average time for male/females to run a marathon in the USA in 2013 was between 4.16 and 4.41) or even fly around the world once non stop.
Similarities To Insurance Brokers
With Netflix changing our viewing habits in recent years it has actually become the norm to consume TV shows over one weekend. But have you ever considered how similar Netflix is to an insurance broker?
Working for an insurance broker like Chill Insurance has opened my eyes somewhat to some of the many similarities that exist between Netflix and the average insurance broker.
You can watch shows on Netflix in one go or space them out over a period of time. This is similar to your insurance repayments as insurance brokers will offer you the option of paying all up front or to pay it off over a period of time, usually monthly.
Netflix offers you a number of options on what to watch ranging from TV shows, movies, documentaries and stand up comedy performances. There are also options when purchasing your car insurance with a broker as you can choose from third party cover, comprehensive cover or third party fire and theft cover.
Why do you see movies or TV shows turning up in your feed that you mightn't have considered previously? When you search on Netflix your dashboard displays a variety of choices based on the titles available to the streaming service and your viewing history. This is because their algorithm takes your viewing history and habits are taken into consideration. When you search for car insurance your driving history plays a big part in the quote you receive. Your potential insurer will provide you with a quote based on your driving history (no claims bonus) and the statistics based on your particular grouping somewhat similar to how Netflix provides you with a choice of content to watch.
You can use Netflix across a number of different devices like smartphones, desktops and tablets. This is also the case with getting a car insurance quote as many insurers and brokers, like ourselves, allow you to get a quote on their website on multiple different devices.
Netflix, and most content streaming services, have a massive content offering for consumers. For instance in 2014 it was reported that Netflix had over a petabyte (1,000 terabytes) of content in its library. Although brokers don't have as much content and titles, they do work with a number of different underwriters to provide you with more choice when you are searching for your cover.
The Biggest Difference
There is one major difference between using a streaming site like Netflix and searching for your insurance and that is the time involved to find something that meets your tastes. It only takes 60 seconds to search for a car insurance quote using our quick quote. Our quick quote gives you a number of different cover options as well as information on the benefits that each insurer offers making it easier for you to make a decision on the type of cover you may want to get. So why not get a quick today before you start the next episode of "House of Cards", "Orange is the New Black" or "Daredevil", it only takes 60 seconds and who knows it might be save you more than just time.
Modified Date: