Need a Quote?
Let Us Do All the Legwork
Published on by Hassan Juma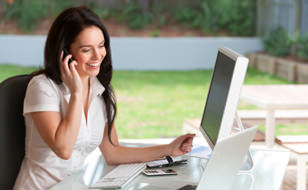 At Chill Insurance we constantly strive to ensure that you guys can get in touch with us at a time and through a channel that suits you. But we realise each person is unique. Just because someone wants to call us, it doesn't mean everyone will, so here's a look at some of the great ways you can grab a quote:
Our website

If you're the tech-savvy type and like to do things online, paying a visit to our website is going to be the perfect option for you. In fact, you can get a quote 24/7 from up to 14 different insurers in just a couple of minutes.

Over the phone

On the other hand, you might be someone who prefers to have a chat with a qualified sales agent to discuss all your needs and the different options available. If this sounds like you, then you may like to call us on 1890 30 20 20. Here is where most insurance providers stop, but not us!

Social media

Irish consumers spend a lot of time on social media, so over the last 12 months we've significantly grown our presence over on Facebook, Twitter, Google+ and LinkedIn so people can connect with us, grab a quote and ask any questions they have.

In-store

We always like to go that little bit further and that's why we have several stores that are open 6 days a week (with late opening on Thursday and Friday). We also have a few store openings in the pipeline so even more people will be able to grab cover when they're out shopping!
We're always looking for ways to improve, so if there's another channel you'd like to be able to contact us through, do let us know in the comments sections below. We'd love to hear them and see what we can do. That's why we're the good guys of insurance.
Chill, we'll take it from here.
Modified Date: