Mortgage and Life Cover
Could You Get a Better Premium?
Published on by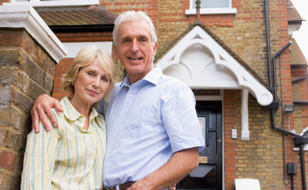 With Christmas a distant memory, New Year's resolutions already being broken, disposable incomes falling, and your loan statement having arrived, I thought amongst all the doom and gloom that I might just point out some ways that you may be able to save in the year ahead.
When many of us took out our mortgages we also took out a mortgage protection or life policy at the same time as this was often a condition on the loan offer letter. But have you ever shopped around to see if this policy still offers you value for money and if perhaps you could get a cheaper premium elsewhere? If not, now may be the time to begin searching for life insurance.
Most people take out mortgage protection or life cover and the direct debit just leaves their account every month and they never check to see if they can get the same cover at a reduced cost from another provider. Just remember if you are now paying interest only but still have mortgage protection cover in place that there could be a shortfall in your life cover if something were to happen.
Why not talk to us here at Chill Insurance and get a new quote; remember we search five providers to get you the best deal, our friendly team here can talk you through the differences between mortgage protection and life cover. Just remember to compare like for like when getting a quote. Also, should you decide to remove a benefit to make the cover more affordable just make sure you are happy to proceed on that basis.
Talk to us here at Chill Insurance about life cover or mortgage protection and we'll do all the shopping around for you.
Modified Date: