March Business News Highlights
A Round Up of Some of The News Headlines
Published on by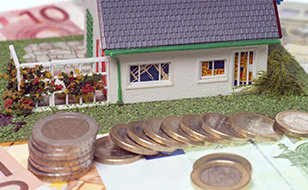 With the grand stretch in the evenings now officially kicking in, it is time to look back at some of the news stories from March that may have gone under your radar. March was an interesting month in terms of some of the reports that were released. In today's blog we look at the amount of jewellery and cash burgled from homes in Ireland, a climb in the construction industry and a decrease in the cost of living. Finally www.huffingtonpost.com ask is Cork one of the most underrated holiday destinations in Europe?
---
2013 Burglary Figures
The Gardaí announced that approximately €10.7 million worth of jewellery and cash was burgled from homes during the second half of 2013. One of the most interesting statistics coming out of the report by the Garda Síochána Analysis Service was the point of entry. Rear windows at 28%, front door at 27 % and rear door at 25%. If you are looking to ensure that your home and it's contents are protect at all times why not speak to us about our great home insurance.
---
Construction Industry Increase
www.cso.ie is always a great source of information and statistics which they update on a regular basis. The big news for the construction industry was that 2013 saw an increase in activity of 11.5% during 2013. This gain was 8.4% in residential and 6.8% in non residential buildings. You can read all about this increases here and here. If you would like to speak to one of our business team today just click here.
---
Slight Fall In Trade Surplus
Another www.cso.ie report shows that there was a slight fall in seasonally adjusted exports for January compared to December. Although imports fell by 4% while there was an actual 4% rise in exports during the same period. The report highlights the main export markets as well as the most popular produce for Irish companies currently. Europe accounts for 54% of exports while food stuff remains one of our major export drivers. If you are a small to medium entreprise seeking business insurance advice our team are on hand to help you with any questions you might have.
---
Cost of Living Decrease
For the first time since 2010 there has been a marked decrease in the cost of living in Ireland. With food prices, mortage interest repayments and phone costs among the more noticeable price decreases year on year.
---
Dublin Renting Cost Increase
The Private Residential Tenancies Board (PRTB) released information that highlighted an increase in rental prices in Dublin compared to the rest of the country. They estimate that the cost of renting a place to live in Dublin increased, on average, by 7.6% over the last 12 months. An additional survey by the Real Estate Alliance (REA) showed that there was a mini boom in annual price increases across the country. Although there was a marked increase in Dublin rental prices, as outlined by PRTB, the rest of the country saw an increase of 6.2% as well. If you are a home owner or renter looking to insure your property then Chill Insurance are here to help you cut the cost of your insurance, find out how much you could save by doing a quick quote today.
---
NCT Latest Figures
According to the www.ncts.ie 256,012 cars have undergone a full NCT while 113,074 cars have gone through a re-test. There is a 50.2% pass rate for the first test and a 91.5% pass rate for those who sit the re-test. These figures are representive of 01/01/2014 to 28/02/2014. Make sure you avoid becoming a Garda Check point statistic by having your NCT, Tax and car insurance up to date.
---
Is Cork An Overlooked European Destination?
Chill Insurance sponsor Cork GAA mens hurling and football teams and we also have offices there so we know how great a county it is to visit and it seems like www.huffingtonpost.com have come to the same conclusion. They recently released a list of overlooked European destination and Cork tops their list. If you are planning on doing any travel over the next few months why not ask one of our team about our travel insurance options by clicking here.
---
Ireland Paying More For Broadband
Finally the EU released 4 reports into broadband throughout Europe and it would appear that Irish consumers are paying more than most other European countries for internet. The report suggests that the lowest broadband connection fee in Ireland is still 3 times as expensive as it might be in Lithuania, Romania or Latvia. What is worrying is that there doesn't seem to be any geographical rational to how the charges are set.
As the above have showcased March certainly was quite the month for reports and statically releases. Why not read how the month compares to the key news releases from January and Februay by reading our blogs from that month. If you would like to speak to any our teams about your insurance needs you can call us on 1890 30 20 20, request a call back or contact us on Twitter or Facebook.
Modified Date: