Making your way to Euro 2016?
Plan your trip to see the boys in green
Published on by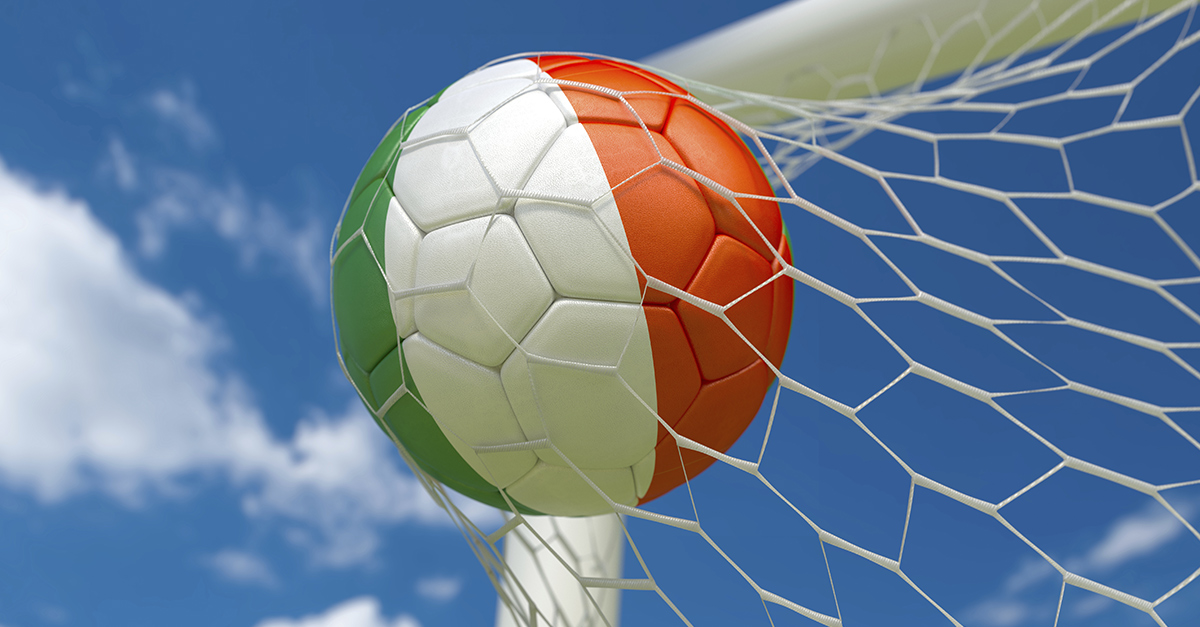 This summer most of us will be glued to our televisions in the hope that Ireland can upset what can only be described as the group of death. Ireland's group consists of four time world champions Italy, new and improved Belgium and an underestimated Swedish side. For those who are lucky enough to be able to take the trip to France to see the boys in green, here is some information that may make your trip that little bit easier.
Tickets
The ticket portals for Euro 2016 close on Monday, 18th January 2016 at 11am. Ticket prices after this date will go through the roof as the only place you will be able to purchase them is through third party websites. At the moment, group stage ticket prices range from €25 - €145 depending on what category you decide to choose. The process is not as straight forward as it seems. Follow these steps on the UEFA Euro 2016 website:
Set up an account;
Choose what match you would like to attend;
Submit an application by 18th January 2016;
An email confirming the outcome of your application will be sent to you in February.
If you were to miss out on the deadline to apply for tickets, we recommend third party websites such as gumtree or donedeal. However, be extra cautious when purchasing tickets through these type of websites, as there may be counterfeit tickets for sale.
Transport
There are two main forms of transport available for Irish supporters this summer. The first is by ferry, as many fans may prefer to take there car or rent a camper van to follow the team around France this summer. If you decide to go by ferry, Irish Ferries sails from Rosslare to Cherbourg and Roscoff (twice weekly), and from Dublin to Cherbourg (once a week). Stena Line also sails from Rosslare to Cherbourg, three times weekly. If you would prefer the convenience of flying this summer you may look into purchasing a package offer which contains flights, match transfers and some may even provide accommodation. Killester Travel, Abbey Travel and Stein Travel would be the preferred selections for package deals.
What's Ryanair more have just announced that they will be doing a Euro 2016 special for flights between Dublin and Lille for the final Group E clash against Italy on June 22nd, as they are the only airline that fly directly to Lille.
Accommodation
Accommodation will depend entirely on what your budget is and what city you are in. In Bordeaux, unsurprisingly hotel prices have been climbing ever since the announcement of the group stages. However, if you are willing to travel more than 10km from the stadium you can find a room for roughly €100 a night on the weekend of June 18th. Unfortunately for Irish fans, the final game in Lille sees most hotels fully booked up, with certain three star hotels charging more than €250 per night. If you decide to go for a package deal, as mentioned above, you may find yourself saving money on both flights and accommodation, depending on the package you select.
We are offering you an exclusive discount on travel insurance where you can get a 10% discount on your travel cover . All you need to do is enter the promotional code "CHILL" when doing your travel insurance quote on our website to avail of this great discount.
---
If you are heading over to France this summer for Euro 2016, it is important to remember to have home insurance in place in the event that an incident occurs on your property while you're abroad. Travel insurance is also important for the protection of your health, belongings and the cost of your trip so you aren't left to pay the bills if anything goes wrong.
Modified Date: