Life Insurance Questions
Investing In Your Wellbeing
Published on by Fergal Lynch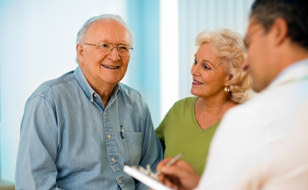 At Chill we strive to make things as easy as can be when taking out any policy with us. Please see below some commonly asked questions in relation to the process for taking out a life insurance policy.
---
What medical information is sought when taking out life cover/ Mortgage Protection?
Proposal form must be completed. This is the legal contract between you and the life company
The proposal forms include all the medical questions you will be asked by the life company
9 out of 10 applications received by one of Irelands leading Insurers last year were accepted at normal rates (ie: They were accepted at the original price quoted to them)
What happens if further medical information is required?
Any further medical information sought will be strictly kept between the Life Company and the Clients own Doctor.
In these instances a life company may request one of the following:
A Private Medical Attendants Report

In this instance the client need do nothing the life company will write to the clients Doctor requesting that the Doctor to complete a medical report based on the medical information the Doctor has pertaining to the client. The Doctor will return this form to the life company who will reimburse them for same.

A Medical

In this instance the client is required by the life company to attend their doctor for a medical. The life company will cover the cost of this and the necessary documentation is sent directly by the life company to the Doctor. The client then simply rings their doctor and makes a suitable appointment. The doctor then returns the completed medical to the life company.
Please note that in over 70% of all requests for medicals this was down to two main factors:
A pre existing medical condition
The level of cover being sought by the client. Of all proposal forms received by one of Irelands leading life companies last year only 8% required medicals.
Modified Date: