Learn About Our Business Cover
Chill Fireside Chats
Last updated: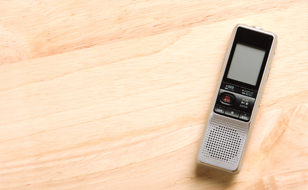 April was an exciting month for everyone here at Chill HQ as we launched a new quick quote function that allows companies to do a fast and convenient online business insurance quote.
At Chill we see this as a major coup for us as it allows us to offer any Irish business the opportunity to research their cover options instantaneously.
This new quote facility means that as a business owner you can now do a quick and secure quote for your business cover. It will also allow you to get an idea of how much money you could potentially save by choosing to place your business cover with us.
As part of this new launch I recently sat down with Miriam Sherlock, who is our head of SME, to speak to her about our current business insurance offerings, what the importance of business cover for any business is and what future trends she envisages may impact on the business insurance sector in years to come.
What is the importance of Business Insurance for any business?

It's important to anyone who transacts any type of business, from giving advice, running a store or owning a property to make certain they have adequate and relevant insurance in place. Businesses are people's livelihoods so the last thing you want to happen is to find an incident occurs resulting in a claim which you then have to fund yourself. Investing in business insurance ensures that you and your employees are secured for any insured eventualities that you and your business might encounter.

Why should you choose Chill for your business insurance?

Chill have a dedicated team that works with the customer. We look after all your business requirements, from new business to changes throughout the year, your renewals and claims. Don't forget we will review your policy at each renewal which could lead to a better price or policy for you each year.

From initial quote to policy sign-off, what is involved in the process?

Chill will discuss the client's needs and then approach Insurers to obtain quotes/cover based on the client's requirements. We can compare Insurers policies and advise the client of the differences between each. We like to think that when it comes to investigating your cover we do all the heavy lifting for you meaning that from quote to policy acceptance you know that you are in safe hands with us.

What is the average time for say a retail store or office quote?

If you currently own or operate an office or retail store we can obtain the various quotations and have the policy in place within a matter of minutes

I currently have business insurance but I have had company structure changes (good or bad), do I need to wait until the end of the current policy to update my details?

Your Insurers should always be kept up to date regarding any changes that might take place throughout the year as it may have an impact on the covers provided and who knows if it's a reduction in sums insured you may be due a slight refund.

Have there been any legislation changes that will impact my insurance cover in the coming year?

At present we don't envisage any legislation updates but this may change, as can sometimes happen, when the 2015 budget takes place in early October this year.

What future trends do you see impacting on your industry?

Over the last number of years we have seen the larger business's reduce in size which has had an affect on the insurance industry and created a more SME based profile of clients overall. Individuals are now more likely to take the initiative and launch there own business and in turn possibly hire one or two employees.

Finally why should a business think of Chill at either renewal time or when they are taking out their insurance for the first time?

We take care of the leg work for you, with our experience in the insurance industry we know which insurers quote for the various types of risks. We approach each one and provide you with a comparison between each. We believe, based on the levels of covers being provided, that our rates are competitive and as advised will look after your every need throughout the year.
---
If you would like to learn more about our covers why not do a free quick quote today. Alternatively, if you have any other questions, please feel free to contact us 01 4003400 and we will take it from there.
First published by Fergal Lynch