How To Use Customer Feedback
Making Decisions Based On You Users
Published on by Fergal Lynch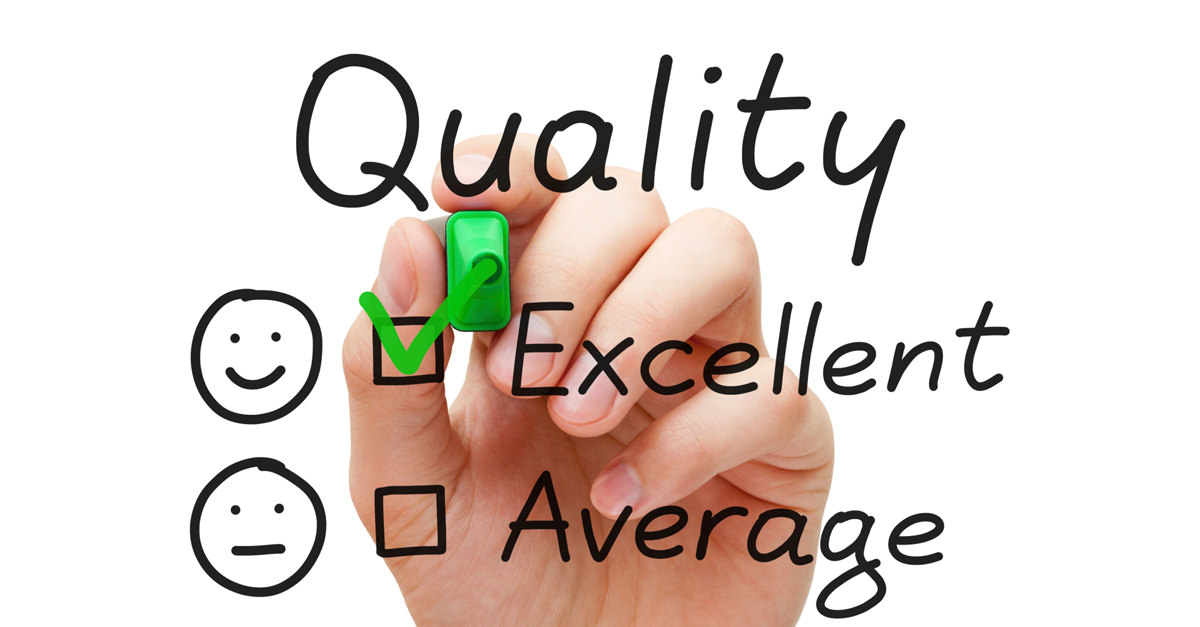 Customers are the lifeblood of any business no matter what industry you operate in. Providing them with a product and service that suits their budgets and requirements can help you go a long towards keeping them happy and retaining their business.
Two way communications, between a business and the consumer, has always been a great way for any business to ensure that they are meeting the needs of the customer.
Our car insurance quick quotes are a great example of using customer feedback to make sure the customer's needs are met. Our customer's suggested that time is always an issue for them when they were searching for an insurance quote. We took this feedback on board and created a way for them to get an indicative insurance quick quote in less than 60 seconds.
Here is a quick list of 3 reasons why you should use customer feedback and 3 ways for your business to collect it.
3 reasons to use customer feedback
Puts a face to the business:Encouraging your customers to provide you with feedback, on their own time, about your product or service helps form a bond between the business and the end user. It helps you portray a personal and authentic side of your business that may help separate it from your competitors.
Identify Positives / Eliminate Negatives:Feedback from those who regularly use your product or service can help you identify issues that you mightn't have considered before such as usage blocks or potential drop out points. It can also help you identify those parts of your business that are rated highly by your customer base.
Determine what is important:Feedback allows you to ascertain what your customers actually think of your product or service. For instance you might find that your customers use some elements of your product over others. Feedback from the user, coupled with analysis, allows you to determine if there could be a business case for branching out and focusing on other elements of your business offering.
Feedback can be gathered in a number of ways but here are three methods that could be utilised by your business.
3 ways to collect customer feedback
Surveys:There is a reason why survey tools like Survey Monkey and Qualtrics are utilised by so many business world wide. Both have excellent data capture capabilities that offer your business the chance to get quantifiable information on your client base. Each is easy to set up, can be shared via email which allows you to target specific demographic groups with ease. They also allow you to create visually rich presentations, with ease, based your research.
Usability Testing: Online usability testing allows you to send a sample of website traffic to a variant of your standard website to see how users will interact with a proposed update or changes. This can be particularly useful for businesses that operates an e-commerce site and who have high levels of visitor traffic to their site. Although your users might not be aware that they are being sampled it will give your business the chance to develop your website further based on how the users interact with your potential changes. This is sometimes referred to as A/B testing.
Social Media:Your customers are most likely on social media so you should be too. Sites like Facebook and Twitter allow customers to contact you directly, get responses and perhaps see if other people have had the same issue as they are having. Personally I love using Twitter to talk to businesses as it means I don't have to make phone calls and I have all the information I need in short and concise sentences. For these reasons alone, social media is a great way to gather customer feedback.
---
Customer feedback is a great tool for any business as it gives you quantifiable actionable insights that your business can use to improve its products or services. No matter what method you use to collect your feedback, the one thing you should be looking out for is trends. If you notice that customers are providing similar feedback across multiple channels then chances are it will need to be investigated further.
Deciding what to do with customer feedback can be time consuming but searching for the best business insurance needn't be. At Chill Insurance, our friendly and helpful team are on hand to help you get the business cover you and your business needs. Get a quick quote today or call us on 014003400 to speak to one of the team.
Modified Date: