How to Succeed in Work
5 Habits of Successful Business People
Published on by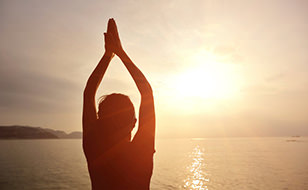 Are you an early riser or a night owl? Do you plan ahead and adapt to the environment around you? These are just some of the characteristics of successful business people. We've done some reading up on what drives successful people and have put together a quick list of 5 common characteristics they share.
---
Early Riser
Many noted exponent of early mornings include Barack Obama, Anna Wintour, Tim Armstrong and Robert Iger. All successful in their own right yet a common trait they all share is that they are usually awake and active by 06:00 AM. Early risers can benefit from less distractions and interruptions as well as being better at making decisions and setting goals.
---
Work In A Team
As any successful team will attest to, success can't always be achieved on your own. Whether it is working as part of a successful sales team or a thriving marketing department, having a group of people you can turn to can be critical for your success. Legendary basketball player Michael Jordan put it best when he said that;
"Talent wins games, but teamwork and intelligence wins championships."
---
Time Management
Simply put time management can help you get more done and stay on top of tasks. It allows successful people to waste less time, get more done and have more time where it matters.
---
Constantly Evolving
Many successful people have a profound desire to challenge themselves and evolved with the times. Ray Kroc, founder of McDonald's, went from kitchen ware salesman to owner of one of the biggest franchise chains in the world. Richard Branson has constantly evolved since starting his first business at age 16. He has launched an airline, a record store, a phone company and a space tourism company.
---
Change The Game
The name Arthur Chu might not mean a lot to many people, but to some he has revolutionised the way people approach how to do business. Chu has gained notoriety due to his use of game theory on the US TV show Jeopardy. Simply put game theory is the strategy of dealing with competitive situations where the outcome depends on the actions of other participants. Successful business have overcome adversary by refusing to accept defeat and by knowing that if they are not winning then they need to change the playing field to one they can dominate.
---
Becoming a success can be based on something arbitrary happening. But successful people do have certain characteristics that make them stand out from those around them. At Chill Insurance we have sought to change the insurance industry by evolving with our customer base. This has allowed us to work with a number of different insurers so that our customers benefit. If you would like to learn more about what we can offer you and your business why not call us on 01 400 3400 to speak to a member of our team.
Modified Date: