How To Save Money On Your Home Insurance
Protect Your Home
Last updated: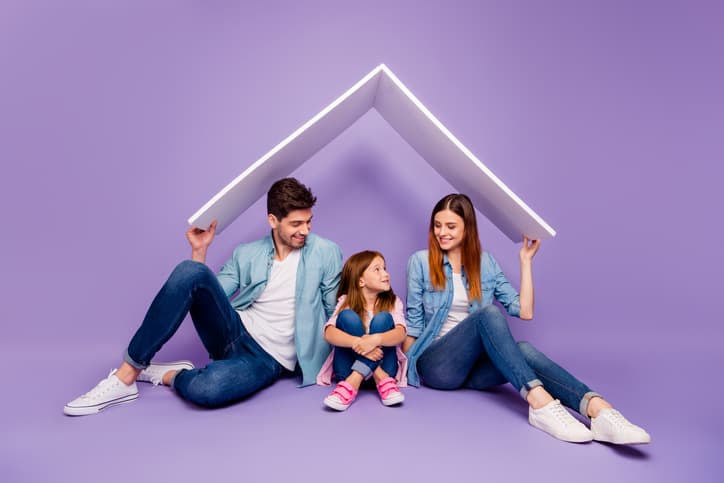 When you need to renew your home insurance, it's important to take some time to see how you could reduce your outgoings, save some cash, and still protect your home and belongings so you have peace of mind if the unexpected should happen. While you'll want to keep your premiums down, you'll still need to make sure you're fully covered. So, to help you know where you can save some money and where not to cut costs, the team at Chill has put together a few handy suggestions.
When should I review my home insurance?
As the date of your annual home insurance renewal approaches, this is the perfect time to review the details, yet many homeowners overlook this key step. It's really important to make sure you check the insurance policy still covers everything you need it to.
Circumstances change. The total value of your home contents may have gone up or down in the last year. Check the details your insurer has for you, and make sure they're accurate and up to date. This will help you to get the right cover at the right price.
How do I value my home?
It's instinctive when valuing your property to simply quote either how much you paid for it, or what you believe its current market value to be. However, this could mean you're overvaluing your home. What you should insure the building for is the cost to rebuild from scratch. The land is already acquired, so you don't need to purchase that again if the unforeseen were to happen. If you're not sure what the current rebuild cost would be, then the Society of Chartered Surveyors has an online calculator to work out the house rebuild cost, which will give you a good estimate.
How do I value my house contents?
This is where you need to be careful. If you overvalue the cost of replacing your contents for your home insurance policy, your premium will be higher than it needs to be. However, if you undervalue them, you may be in a difficult situation if you need to make a claim. So, while it may take a little time, it's worthwhile making a detailed list of the contents of your home so that you can be sure you have an accurate total value for them. Explore our blog on how to estimate your home contents value.
Can I improve my home security and reduce my home insurance?
Yes, there are a few security measures you could take that may impact on your home insurance premium. If nothing else, you'll feel happier and safer in a secure home too, and it will give the whole family added peace of mind. Security measures that can impact the cost of your home insurance cover include making sure you have locks fitted on all the windows and doors and you have a home security alarm. If it's a monitored home alarm system, then that's a real bonus.
Can I increase my home insurance excess?
Increasing your voluntary excess is another way to help reduce the cost of your home insurance quote. The voluntary excess is the amount you're agreeing that you'll pay towards any figure if you make a claim, leaving the insurer to pay out any remaining costs. Only increase it if you're able to cover the larger sum in the event you need to make a claim, but certainly choosing a higher level of excess is likely to reduce your costs further.
Should I get my home insurance from my mortgage provider?
Lots of people will choose to buy their home insurance from the company providing their mortgage because it seems so much simpler to do both at the same time from the same place, but this won't always get you the best deal available. It's really important to shop around and get the most competitive package available for your personal requirements.
Should I pay in full or in instalments?
Many people like to pay in monthly instalments, because it seems easier and makes budgeting simpler. However, with the interest added to these instalments, it will be less cost effective. If you're able to do so, it's often cheaper to pay for your home insurance policy in a single annual payment.
Can I get a discount for multiple insurance policies?
Always ask if discounts for opting to take out multiple policies. There may be some current offers available. Some insurance brokers can only quote for a single insurance provider. However, at Chill, we search across different insurance providers, so you can get the best prices available for your insurance needs.
First published by Ian O'Reilly