How To Renew Your Driving Licence
Renew Online For Best Experience
Last updated: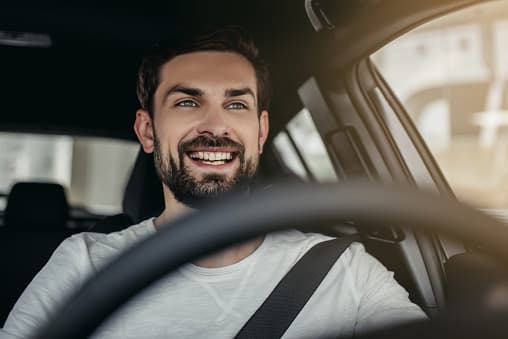 You are required to carry your driving license with you at all times when driving in Ireland. This is why it's so important to renew your licence before it runs out and make sure that you know where it is. If you've lost your license, you must order a replacement as soon as possible, but if it's expired, how exactly can you renew it?
How can I check when my licence is due to expire?
The expiry date on your driving licence may have been extended by the National Driver Licence Service. You can check when your licence is due to expire online at the NDLS website.
How to renew your licence online
As the NDLS is only open for essential workers, you should renew your licence online with a Public Services Card (PSC) and a MyGovID verified account.
In order to renew your licence online, your driving licence must be due to expire in three months or less. If, for instance, the licence has four months left until it runs out, you will need to wait at least a month before applying.
In addition to a Public Services Card and a verified MyGovID, you may also need to supply:
Proof of your address dated within the last six months if your current address is different to the one you provided when you applied for your PSC.

Proof that you are normally resident in Ireland if your place of birth and nationality are outside the EU/EEA.

Fully completed medical report form dated within the last 3 months if it is required in your case.
The application fee is €55.00. It is possible to pay by credit or debit card, Google Pay or Apple Pay. If you are aged 70 years or over you are exempt from paying the fee.
Can you drive if your licence is out of date?
You cannot drive a car in Ireland if your licence has expired. For licences that expired less than 12 months ago, you could receive a €1,000 fine. If your licence expired 12 months ago or more, you could be fined up to €2,000. If you're stopped by the Garda and cannot produce your licence when requested, you have up to 10 days to bring it to your nearest Garda station for review. However, failing to provide the licence during this time could result in further fines, penalty points or even arrest.
If you've applied for a new driving licence but are still waiting for it to arrive, you should avoid driving during this time. If you were stopped by the Garda, you would need to bring it to a station within 10 days but there is no guarantee that your licence will arrive during this time period.
First published by Ian O'Reilly