How To Renew Your Driving Licence
Renew Online For Best Experience
Published on by Fergal Lynch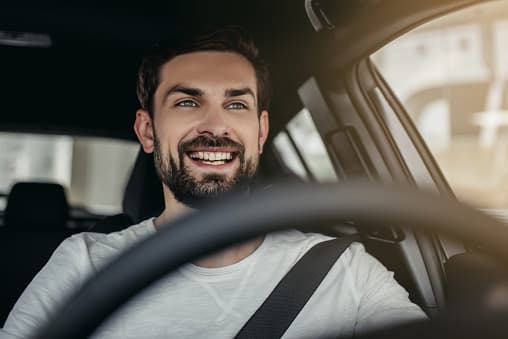 You are required to carry your driving license with you at all times when driving in Ireland. This is why it's so important to renew your licence before it runs out and make sure that you know where it is. If you've lost your license, you must order a replacement as soon as possible, but if it's expired, how exactly can you renew it?
How do I renew my driving licence?
You can renew your Irish driving licence either in person at your local National Driver Licence Service (NDLS) centre or online. Before you do either of these things, you should ensure that you have everything you need to complete the application, otherwise you may be turned away and asked to come back with all the correct documentation and paperwork. Read on to find out more about how to apply either online or at an NDLS centre.
How to renew your licence online
Where possible, you should try to renew your licence online as the process may be faster, however you can only apply online if you have a Public Services Card (PSC) and a MyGovID verified account. Without either one of these things, you will need to apply in person.
In order to renew your licence online, your driving licence must be due to expire in three months or less. If, for instance, the licence has four months left until it runs out, you will need to wait at least a month before applying.
You also cannot apply online if you have a truck or bus category on your licence, you're over the age of 70 or you need to send a medical report along with your application because of an ongoing medical condition.
If none of these things apply to you, then you can renew your licence online at the NDLS website.
As previously mentioned, you must have a valid PSC in order to complete your application. If you don't have one or can't find it, you will need further documentation to prove your identity and other information. Instead, you may need evidence of your PPS number from another document, including a Social Services Card, a Statement of Liability or a medical card. You will also need to provide proof of your address. This can be done in the form of a recent utility bill, bank statement or letter from an insurance provider with whom you have an active policy.
Anyone who carries a licence that expired ten years ago or more must retake their theory test, complete mandatory driving lessons and repass their test.
How to renew your licence in person
If for any reason you can't renew your licence online, or you'd just prefer to do it in person, you can visit an NDLS centre. Before you can apply, you must first pick up an application form.
Where to get a driving licence renewal form
To renew your licence, you must fill out a renewal (D401) form. You can get these from your nearest NDLS centre, driving test centre or Garda station. Alternatively, you can download and print a PDF version to complete at home.
Once you've completed the renewal form, you can bring it to an NDLS centre of your choice, along with your current licence that's due to expire, the appropriate fee, a PSC card to prove your identity and a medical report form if required. As with applying online, if you don't have a PSC card, you can use other forms of documentation to prove your identity. You can find what these are under the heading 'How to renew your licence online' above.
Above, we've mentioned that you must bring the appropriate fee with you when you renew your licence. Renewing isn't free and certain costs apply depending on the type of licence you're applying for. You can find the costs listed below:
Standard ten-year licence: €55
Truck or bus five-year licence - €55
Standard three-year driving licence - €35
One-year driving licence on medical grounds - Free
If you're over the age of 70, you do not have to pay to renew your licence. This is why you cannot apply online and must instead renew in person.
You can follow the same instructions above if you wish to convert a non-Irish licence to an Irish one.
Can you drive if your licence is out of date?
You cannot drive a car in Ireland if your licence has expired. For licences that expired less than 12 months ago, you could receive a €1,000 fine. If your licence expired 12 months ago or more, you could be fined up to €2,000. If you're stopped by the Garda and cannot produce your licence when requested, you have up to 10 days to bring it to your nearest Garda station for review. However, failing to provide the licence during this time could result in further fines, penalty points or even arrest.
If you've applied for a new driving licence but are still waiting for it to arrive, you should avoid driving during this time. If you were stopped by the Garda, you would need to bring it to a station within 10 days but there is no guarantee that your licence will arrive during this time period. Sometimes, licences can take weeks to process, depending on how busy the NDLS are, though this is unusual.
Modified Date: