How To Remain Productive When Working From Home
Keeping routine and boundaries
Last updated: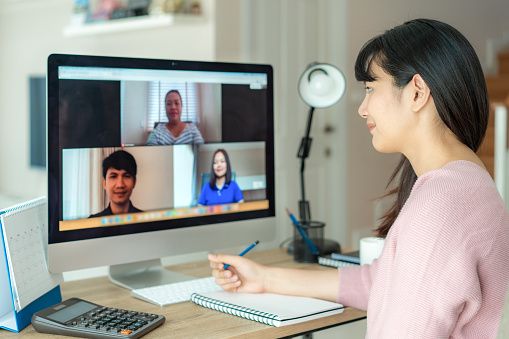 With working from home now the norm for a lot of us, it is important to not let it destroy your productivity. The change of environment from being amongst co-workers to being with your family or four legged friends is difficult, but by following some of our top tips you can find yourself remaining productive at home.
Get Ready For The Day
We all know of the temptation to remain in our dressing gown in the morning, however it is doing us no favours apart from being comfy! Getting into our normal clothes, including shoes so you're less likely to put your feet on your desk will help us feel like were at work and we might be less tempted to hop back into bed! Getting up, showering and having our breakfast will make us more alert and ready to face into our work.
Set A Workspace
Having a dedicated work space makes it easier for our minds to focus when we are in this place as our brain associates it with productivity. A desk in a spare room or a home office is the perfect place as it is not somewhere we would spend time otherwise. It might seem like a good idea to sit on the couch in the living room, but being in a room where people might be going in and out of can prove to be very distracting. Be sure to have a comfortable up-right seat as nothing is worse for productivity than having a sore back!
Communicate
Despite not having our co-workers beside us if we have a quick question to ask, don't hesitate to email fellow staff members. Make the most of video-call applications such as Zoom or Skype, have a webcam ready to use for impromptu calls or group meetings. Communication is much easier when you can see the person you are talking to! Lots of staff are now in the same situation so if you get emailed a question, be sure to respond as soon as possible!
Eat Healthy Lunch & Snacks
Another distraction when working from home is the possibility of endless snacking! With extra planning, ensuring to have healthy snacks in your work space such as fruit or cereal bars to cut that desire to raid the treats in the kitchen. If you meal prepped before work normally, it may be best to stick with this routine if you found it worked for you. Working from home can also present the chance for you to improve your culinary skills at lunch time. For the aspiring chefs in us, working from home could be the perfect opportunity to try cook some new lunches that you might not have the facilities to do at work! It could be a perfect opportunity to check our perfect brown bread recipe, ideal for a quick healthy snack!
Use Apps To Stay Organised
Tools such as Google Calendar can help us keep track of what we plan on getting done each day. Using productivity Apps that disable social media can be really helpful, or even removing them from your task bars can curb that desire to check Facebook for 'just one minute'. One of the luxuries of getting to work from home means listening to music aloud. If you find music helpful to your productivity be sure to give it a go.
We hope that by following these simple tips you will be able to be productive whilst working from your home environment. Remember it is equally important to have your wind down times in the evenings. Be sure to keep up with old norms where possible, call a friend or family member and ask them about their day. With many people now working from home it is important to not feel isolated. Maybe sharing our tips with a friend could help them be as productive as you!
If you have recently purchased home office equipment why not get a home insurance quote with us today. Valuables such as laptops can be covered under your policy.
First published by Fergal Lynch