The Ultimate Brown Bread Recipe
The National Brown Bread Baking Competition
Last updated: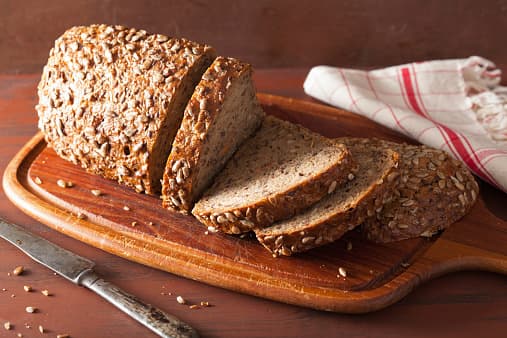 It's only a few weeks until the return of the National Ploughing Championships and there is already a lot of the excitement building up to the Brown Bread Baking Competition.
The National Brown Bread Baking competition is a unique and popular part of the Championships and receives a lot of entries each year. The lucky winner gets the chance to share on some of the profits which are generated when their winning loaf goes on sale with Aldi, who are the sponsor behind the competition.
The Perfect Brown Bread Recipe
So what is behind making the ideal batch of brown bread? From all the recipes that we have reviewed, we love the simple but tasty receipe from the Irish Food Board, Bord Bia. Follow the steps below to make the ultimate brown bread batch for the whole family to enjoy.
The Key Ingredients
For this delicious brown bread recipe, you will need
250g wholemeal flour
200g plain white flour
1 teaspoon. bread soda, sieved
1 teaspoon salt
1 egg
350ml buttermilk
1 teaspoon Honey
Sesame seeds or porridge oats
Simple Steps
The first step is to preheat the oven to Gas Mark 6 or 200°C. Mix the bread soda, salt and flour together in a bowl.
Combine the buttermilk with the egg and honey and then mix into the flour. If the mixture is a bit dry, add a little more buttermilk.
Scoop the dough into a slightly oiled loaf tin. For a nice topping, sprinkle the porridge oats or sesame seeds on top. If you want to try something a bit different, almonds can make a great topping.
Once in the oven, bake for 45 minutes. Carefully remove the bread from the tin and wrap in a clean towel. This will help to soften the crust while cooling.
If you are interested in learning more about this year'ss competition, check out all the details on the NPA website here.
Survival Tips for the National Ploughing Championships
If you are looking to make it to the Championships this September at Ballintrane in County Carlow, check our blog for the best tips on surviving this year's championships.
First published by Ian O'Reilly