How To Pay Motor Tax
Taxing Your Vehicle
Last updated: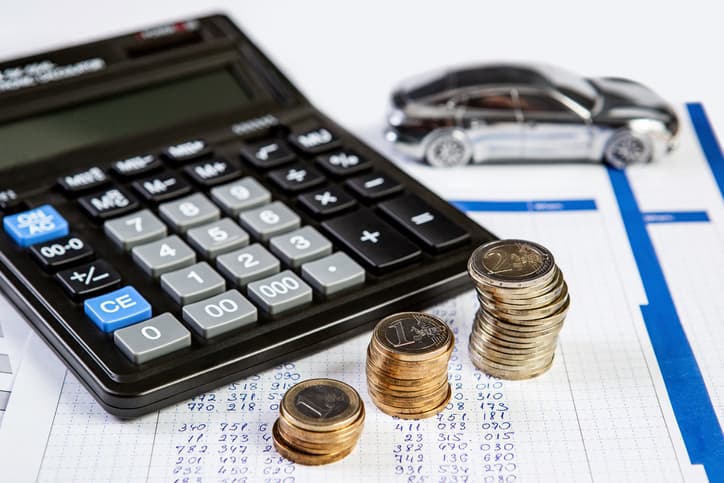 From making sure you have purchased the correct car insurance that will protect you and other road users in the event of an accident, to carrying out regular maintenance to ensure your vehicle is roadworthy and passes its annual National Car Test (NCT), car ownership is not as simple as getting behind the wheel and driving into the sunset.
As well as insuring your car and making sure it's safe for the road, another legal requirement is ensuring your car has motor tax. Collected by local authorities in Ireland, motor tax is an essential precondition for all motorised vehicles that intend to drive in public places.
However, with recent changes to how motor tax is charged at the start of 2021, knowing exactly how to tax your car, what documents are needed when you are completing your purchase and other details can be tough. To give you a helping hand, this useful guide will tell you everything you need to know about purchasing motor tax.
How To Tax A Car
To purchase motor tax for a vehicle, you can apply and pay online, via postal application or simply by visiting a Motor Taxation Office in the county in which your vehicle is usually kept.
If you are purchasing tax for a new vehicle, you will first need to fill out a 'First Motor Tax Application' Form RF100. Typically, these forms will be available from the dealership or car dealer from whom you purchased your new car. Once you've filled this form in, you will need to either post it or present it in person to your local Motor Taxation Office, along with the appropriate fee for your vehicle. It's worth noting that if you are looking to tax a goods or commercial vehicle, such as a truck, van or lorry used for work, additional requirements - usually based on unladen weight - will need to be provided, as well as evidence of registration for VAT and proof of commercial insurance for the vehicle.
If you are simply renewing your motor tax, you can either complete the RF100B form - a computer-printed form which is automatically posted to you a month before your current tax is due to expire, or visit your local Motor Taxation Office, public library or Garda station to fill out a RF100A form in person. Remember, if you have not requested a reminder in the past, you will not receive a form in the post. If this is the case, it is your responsibility to collect a RF100A form in person, complete it and send it to your local Motor Taxation Office before your current motor tax expires. If you go to the Motor Taxation Office in person, once your application and payment has gone through you will receive your new tax disc immediately. However, if you opt for a postal application, you could be waiting up to three weeks before your new tax disc is sent to your home address.
Where To Buy Motor Tax
As mentioned above, there are multiple ways to purchase motor tax for your vehicle, including in person, online and via post. To apply and pay for motor tax on a new car or to renew online, simply visit Motor Tax Online and follow the simple steps. It is crucial to note that motor tax can only be sold via motortax.ie and specific local Motor Taxation Offices - never attempt to purchase motor tax through a third-party website or 'broker', as this could result in you being scammed and even prosecuted from driving an untaxed vehicle.
If you wish to tax your vehicle in person or via the post, you'll have to find the details of your specific local authority's Motor Taxation Office. Once you've found the correct address for your location, you can either send your application off via post and await a response, or drop by the Motor Taxation Office in person. This represents the quickest and easiest way of purchasing or renewing your motor tax.
How To Pay Motor Tax Online
To pay your motor tax online simply visit Motor Tax Online and follow the straightforward instructions.
In order to pay your motor tax online, simply log into your MotorTax.ie account using your Vehicle Registration Number and unique PIN and follow the step-by-step instructions. Your tax disc will be with you within four working days of the online application being complete.
What Documents Do I Need For Motor Tax?
In order to pay your motor tax, you'll need to have the following at the ready:
A debit/credit bank card or bank account details
Your Vehicle Registration Number
Your car insurance details
A valid email address
Your unique Personal Identification Number (PIN) - this will be noted on your renewal notice or current off-road declaration.
If you are purchasing motor tax for a new vehicle, your PIN will be the final six characters of your car's Vehicle Identification Number (VIN) or chassis number - this can be found on your RF100 form, typically having been added by the dealer that sold you your car.
Can I Transfer Motor Tax From One Car To Another?
To put it simply, no - motor tax is not transferable between owners of a car. If you sell or trade your vehicle, you must register the change of ownership. Remember - you cannot purchase motor tax for a newly bought vehicle until the change of ownership has been registered. If in doubt, you can check a vehicle's current tax status at motortax.ie.
Once a change of ownership has been registered, you can then apply to renew the motor tax on the vehicle using the Form RF100A form mentioned above. Only then will you know your vehicle is correctly taxed.
First published by Ian O'Reilly