How Do You Unwind?
4 Ways To Recover After A Busy Work Day
Published on by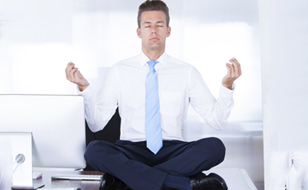 Did you know that by 2017 it is estimated that we will send 132 billion emails a year? Sometimes it can feel like it is only you sending and receiving those emails. It can also seem like you are always the first and last person in the office. Taking into consideration the amount of time many people spend commuting to and from work as well as the hours they spend in work (31.7 according to the CSO), what do you do to relax and unwind after a day in work?
Letting stressful situations build up over the course of time can lead to unwanted health issues in the future which may affect your capacity to work.
Not everyone works in the same profession so the ways and means of unwinding can vary from person to person. We have asked around the office and have come up with 4 simple, but effective, ways to help you forget about your day in work.
1) Try to Do Something You Enjoy
I try to do as many things I enjoy as much as possible to help improve my work life balance. As a box set fiend I enjoy sitting down and consuming a number of episodes of the latest box set I am working my way through. It is something I enjoy, the chance to catch up on a new story and see how the characters I have just been introduced to are living their lives. It takes my mind off the day at work and helps clear my mind.
Take the time to identify which activity helps you relax and to try to ensure that you get to do them as much as possible. This could be watching TV, going to the cinema or spending time with friends.
2) Try to Do Some Exercise
After a long day sitting in front of a computer it can be important to get some exercise if possible. I enjoy jogging and try to get in some short runs, nothing more than a couple of kilometres, during the week. Bringing my bike to work has become a great way to also grab some time on the road before or after work.
Pounding the pavement has a soothing effect on my levels of stress but there are a number of different ways to get some exercise. The longer days have made it a little easier to get out for walks or getting off a bus stop earlier every so often. Many swimming pools and gyms open early and close late so you might be able to get in a length or a class after work.
Although you don't need to go to the extremes of the person in the video below, it is a great example of a work place hack that might help you get some extra exercise.
3) Try to Do Nothing
When you walk in the door after your day at work just sit down and do as little as possible. Do nothing, it's as simple as that. If you have the chance, try closing your eyes and lying down for 15 minutes. We know that this is not always possible but 15 minutes of simple relaxation or meditation can help you refocus your mind after a long day at work.
4) Try to Drink Some Tea
I will admit that I don't drink tea but some of my colleagues wax lyrical about the virtues of both chamomile and green tea. After some quick searching online it was clear that perhaps I have been missing out greatly. Some of the benefits of drinking either tea, outside of both being good for weight loss, include;
The long term benefits, for not only your own health but also the well being of those who depend upon you, of leaving work behind you at the end of the day are well known. A healthy work and life balance can go along way towards ensuring you get to enjoy the fruits of your labor in years to come.
At Chill Insurance our life insurance team can work with you to ensure that you and your loved ones are protected for the future. Our dedicated team take the stress out of searching for your life insurance cover by doing the research and investigating for you.
Why not call them today on 1890 30 20 20 to speak to us about the great range of cover options we have available such as income protection, mortgage protection and personal life cover.
Modified Date: