History of Engagement Rings
Wedding Proposal Ideas & Origins of The Rings
Published on by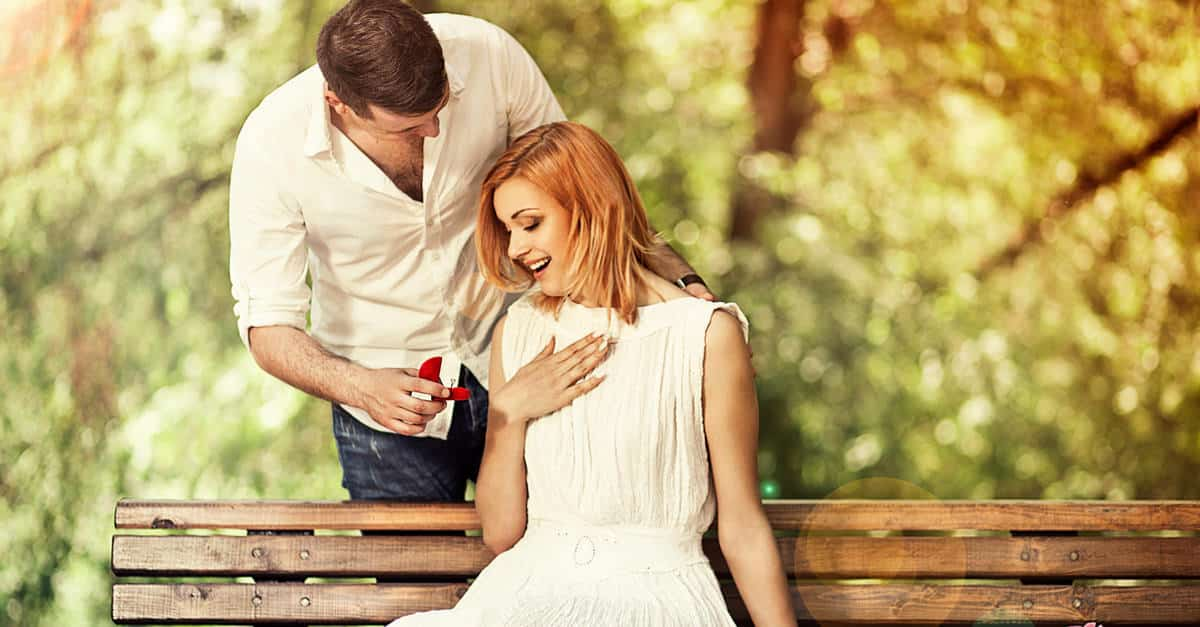 There are certain questions that can cause a person's pulse to sky rocket such as "would you like a side with that" or "will you marry me"? The first one is common but the second question is a bit more unique.
The preparation behind the proposal can be one of those occasions when the proposer needs to call upon all their inherent military training as there can be a lot of boxes to tick off.
According to www.bridalguide.com there are 10 things you need to box off when planning the perfect wedding proposal.
Select a sentimental location.
Surprise them by having family and friends share in this moment.
Hire a professional photographer.
Incorporate music.
Get symbolic with the flowers.
Do it earlier in the evening.
Speak from the heart.
Show them a video of you asking their parents for their blessing.
Plan an element from their favourite movie.
Make that first meal you cooked for them early on in your dating days.
One of the key missing element from that list is having the perfect engagement ring. Engagement rings are a key element of any good proposal so getting the right ring can you major brownie points.
History of Engagement Rings
The origin of the modern engagement ring stretches all the way back to Circa 2800 BC where records show that Egyptians were buried wearing rings made of a single silver or gold wire on the third finger of their left hands. This was the first recorded example of the link between this specific finger and its connection to the heart by the vena amoris.
Since then the idea of engagement rings have evolved to where we are today. For instance the use of Silver "poesy rings", that were engraved with flowery sayings, came into fashion in Europe during the 1700's.
Tiffany & Co became synonymous with engagement rings around 1886 when they created the "Tiffany setting", a six-prong ring that was raised up from the band which they designed to maximize the diamond's brilliance.
The association of diamonds and engagement rings was further cemented in 1948 when the slogan of the century "A Diamond Is Forever" was coined by Frances Gerety for a diamond engagement ring campaign for De Beers jewellers.
This brings us right up to today where many of our Facebook feeds are filled with that beautifully captured image of a person's hand showcasing the chosen engagement ring.
Insuring Your Engagement Ring
The one thing you need to do after you purchase the ring is to have it insured straight away. The rule of thumb on how much to spend on an engagement ring puts the figure in or around a months salary so having the ring covered on your home insurance in case anything were to happen to it is paramount.
4 things you need to do to insure an engagement ring
Get the ring appraised.
If you are renting or a home owner then you need to contact your home insurance provider to inform them that you would like to get your ring insured.
Your insurer will give you the option of adding an extension to your policy that will cover the ring. The cost of this will be based on the appraisal as well as a number of other factors.
Alternatively you can insure the ring with an insurance company who is a specialists in this specific form of cover.
---
At Chill Insurance our home insurance team are on hand to help answer any questions you might have about insuring your engagement ring. Call us on 1890 30 20 20 to speak to one of the team or send an email to care@chill.ie and we'll take it from there. Who knows we might even help with a proposal flash mob.
Modified Date: