Happy Easter 2022
Planning Your Weekend | Our Opening Hours
Last updated: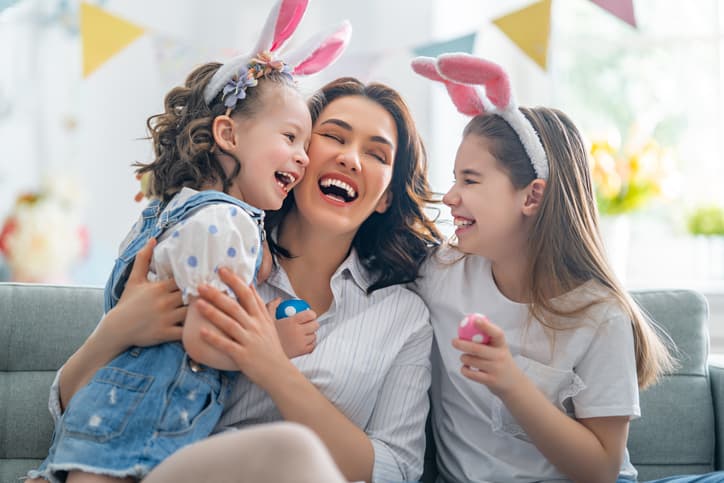 With the Easter holidays fast approaching, it's time to start planning some days out! Here at Chill, we've compiled a list of events nationwide that will provide entertainment to audiences of all ages. We are open this Good Friday but our offices will be closed on Easter Monday. Don't forget you can complete an online quote anytime with Chill.
Opening hours
Here's a quick rundown of our opening hours over the Easter Bank Holiday weekend:
Good Friday, 15th April. 09.00 to 5.30
Easter Saturday, Closed.
Easter Sunday, Closed
Bank Holiday Monday, Closed
Tuesday 19th April, 09.00 to 5.30
Our Top Picks For Your Bank Holiday Weekend
Easter at Luggwoods
Come join the Easter bunny in the gorgeous Luggwoods woodland this Easter. The Magical Easter Spring Trail is colourfully decorated with Easter sensations, allowing you to let your imagination run wild at this unique time of year.
Meet the Luggwoods Fairy Tales creatures that will assist you in cracking the code on the Easter puzzle! There's plenty to see and do as you make your way through the natural forest setting, with many opportunities for family enjoyment.
Complete the Easter Challenge with your friends, visit the hidden Luggwoods tiny petting farm, and much much more! You will also get the opportunity to meet the Easter Bunny, who will bring a chocolate Easter egg for each child.
More information can be found here.
Blackrock College AFC & Gleesons RaceDay
The Fairyhouse Grand National Festival kicks off on Easter Saturday, and Blackrock College AFC and Gleeson's are holding a race day to commemorate the occasion! At 12 p.m., all attendees will gather at Gleeson's Bar on Booterstown Avenue in Blackrock. An executive bus will take all attendees to the racecourse in Meath.
On arrival, you will be given a race card before being directed to a private function area for a banquet lunch. Throughout the event, there will be guest speakers and helpful hints! Following the race, a bus will transport you back to Gleeson's Bar to celebrate your victory!
More information can be found here
Lullymore Heritage and Discovery Park
Join the Easter Bunny and Friends for an "eggstra" special event from April 16th to April 22nd 2022. You'll have to locate all of the clues buried throughout the Park, solve Easter Bunny's puzzle, and retrieve your egg. Everyone who completes the Egg Hunt will receive a prize of a larger egg each afternoon! The Funky Forest Indoor Play Centre, a crazy golf course, a high quality outdoor playground with new updated play features, and the hugely popular train ride through the award-winning Peatland Biodiversity Trail are all available.
More information can be found here.
Easter Trail at Fota House & Gardens
Make sure to get down and visit Fota House & Gardens this Easter to take part in the Spring Easter Trail and events. On Friday, April 15th and Saturday, April 16th, join the fairies from Wonderworld Productions for an Easter Adventure at Fota House. This 1 hour and 15 minute interactive children's camp will involve lots of Fairy and Easter fun with dancing, games, theatre, and gifts for everybody.
With Easter Sweet Treats and Refreshments, each kid will receive their own Fairy Wings, Magic Wand, and Easter Flower Crown. It will be held outdoors, in a fully covered tent, on the grounds of Fota House.
More information can be found here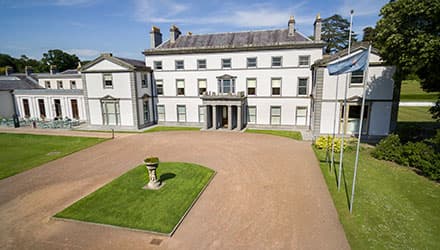 Easter Weekend Full Moon Walks
Enjoy a spring night's stroll in the highlands, with views of Dundalk Bay and Carlingford Lough and make it a memorable evening. At 8 p.m., everyone will gather at Mullaghbuoy Community Hall in Glenmore, which is approximately 204 meters above sea level. The walk is easy to follow and well-marked, making it suitable for people of all abilities.
The trek up to Barnavave Peak takes around 50 minutes, and the group will ascend another 150 meters to the summit, which is located just beside Maebhs Gap, where everyone will enjoy a light supper prepared by the lovely Ghan House in Carlingford. At the top, there is a natural seating area where you may sit and take in the views. This walk is primarily a mental health walk, with the goal of encouraging people to talk about anything while also taking in the beauty of the natural surroundings and admiring the gorgeous stars and views as far as Dublin City.
More information can be found here
Children's Spring Festival at Slieve Aughty
Take a brief walk around the Enchanted Forest to discover if any fairy folk can be found. Follow the Who Am I? animal cards in the Enchanted Forest to find out who else lives in the forest. Visit Winnie the pot-bellied pig and schedule a ride on one of the friendly horses or ponies along the way (extra charge).
Longer walks and bike paths are offered for the more adventurous in the nearby Coillte Forest, which spans over 2,000 acres. Why not rent a donkey and go for a picnic beside the river?
All of this more will be open to the public, and more information can be found here.
Travel Tips
For those who will be travelling up and down the county for Easter, make sure to plan your trips in advance as the traffic will be hectic. Plan a few stops on the way if you're making a long journey even just to stretch the legs. Take a look at our blog on the best service stations right across the island!
Have A Coffee On The House
As if a bank holiday weekend wasn't sweet enough, Applegreen stations are offering a free coffee for the driver. You can claim this coffee on Friday 15 April (2pm-8pm) and Monday 18 April (2pm-8pm), by going into the store and saying 'Driver Reviver' at the till. You'll thank us later!
We hope you all have a fantastic weekend and get enough chocolate to last until next year!
First published by Ian O'Reilly