Get Help with House Insurance
5 Reasons To Choose A Broker
Published on by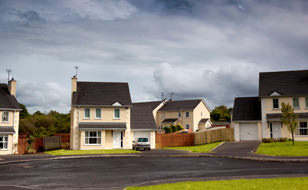 When it comes to house insurance many of us will stick with the same insurer year after year. This is usually for convenience sake and to save on the hassle of searching through all the different insurers to find cover that suits us.
What is the point in rocking the boat and switching insurers you may ask. One of the main reasons, why you should be at least considering switching your house insurance providers, is that Irish customers could potentially save €156 on average a year by researching and changing cover providers.
But if time is an issue for you, and for most of us it can be, why not get an insurance broker to help do the research for you so you get the cover you want.
5 Reasons To Use A Broker For House Insurance
It only takes a moment to get a free quote from a broker, like ourselves, and who knows your potential savings could be substantial.
A broker works with a number of different house insurance providers meaning you have a great choice of quotes to choose from.
Although we all require Insurance for any number of things it can still be still be considered overly complex and full of terms that can be slightly confusing. Insurance brokers have a large amount of knowledge about a range of different types of cover types on the market. This allows you, the policyholder, to benefit from their expertise.
Brokers act as an intermediary between the policyholder and the insurer. Your broker will liaise with the insurer on any outstanding issues and with the policyholder on any outstanding issues that the broker or insurer may need further assistance with.
A broker is there for you from quote to claim. Getting your cover sorted can sometimes take longer than you and your insurer might expect due to missing paperwork and incorrect information. A broker can work with the potential policyholder on getting all forms completed correctly and in the unfortunate case that a claim may need to be made.
---
When it comes to your insurance you don't always have time for research but taking a couple of minutes to work with a broker might save you both time and money. At Chill we recognise that time is precious to you which is why our house insurance quick quote does exactly what it says it will by providing you with an insurance quote in less than two minutes. Click here to start the process.
Modified Date: