Gadgets For Your Home
The Latest Technology
Published on by Fergal Lynch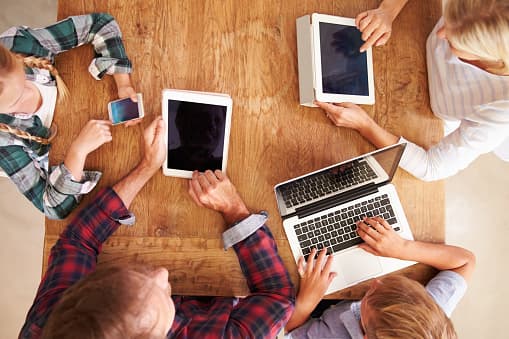 From futuristic doorbells to robotic vacuums there is a huge variety of home technology available at the moment. We have compiled a list of some exciting gadgets to help you to find the perfect pieces to suit your home and lifestyle.
Nest
The Nest Learning Thermostat helps you to manage the temperature of your home by automatically adjusting your central heating based on when you're home and what temperatures you like.
You can also control the temperature of your home and your hot water tank via the Nest app; meaning you will always be greeted to warmth and hot water when you arrive home.
The Nest Learning Thermostat costs from €219. Although this product may be on the pricier side you should consider the savings to be made on the more efficient heating of your home.
Ring
Ring
is an impressive video doorbell. This device will send notifications to your phone when visitors ring your doorbell or trigger the built-in motion sensors. You can then use the Ring app to see, hear and speak to your visitors. The doorbell also has night vision and is weather-resistant, making it useful 24/7.
Eve Energy
The Eve Energy Smart Plug & Power Meter is an exciting way to understand and control energy usage in your home. The Smart Plug can be connected to your iPhone, allowing you to switch appliances on and off from using anywhere using a simple tap or the Siri voice command. The Power Meter can be used to monitor the energy usage of different appliances and to project their running costs for each month.
Robotic Vacuums
Robotic vacuums have continued to grow in popularity over recent years. These devices will vacuum your home with minimal human interference necessary. They can be particularly useful for people with mobility issues or very busy lifestyles. There is an increasing variety of robotic vacuums becoming available and so there is a model to suit most budgets.
Tile
If you are often losing your house keys (or car keys) Tile might be the perfect gadget for you. This small keyring allows you to monitor the location of whatever it is attached to using Bluetooth tracking and a smartphone app. You can also sound an alarm on the Tile to help you to locate your keys if they are somewhere nearby (for example if you cannot find them at home).
---
One of the most important things that you can purchase for your home is the right home insurance policy. Call us on 01 400 3400 or get a Quick Quote here and we will help to find the right policy for you.