Fun Ideas For October Bank Holiday Weekend
Last Long Weekend Of 2019
Published on by Fergal Lynch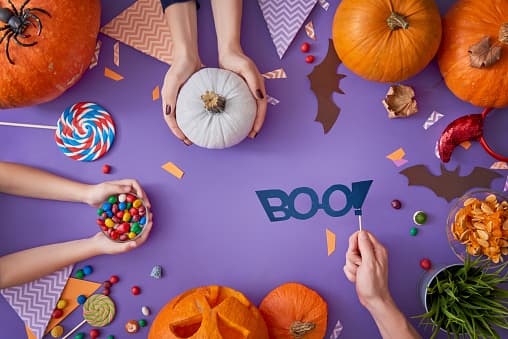 As the days get shorter and colder, the Bank Holiday Weekend is the perfect opportunity to get out and enjoy some of the great events on offer across the country before winter truly sets in. This blog contains our top recommendations for making sure you have a bank holiday weekend to remember.
Dublin Marathon
For every year since 1980 the Dublin Marathon has taken place over the course of the last weekend of October, and this year is no different. With marathon runners from across the world set to compete, it will no doubt be a great event. As it passes through many of the cities' best known places, such as Phoenix Park and Fitzwilliam Square, why not try catch a glimpse and cheer on the athletes competing for the €15,000 prize.
Westival (Westport music and arts festival)
For anyone considering spending their weekend in the west of Ireland, Westport is sure to be a hub of activities for all ages. The beautiful coastal town on the edge of the Atlantic hosts this annual festival, and whether you are planning a weekend with the kids or away with friends, there is something to keep everyone occupied from stellar street performers to potion making for kids. It has all the makings to be a weekend that will live long in the memory. Visit their website here for more information.
Drive In Movies Leopardstown
Take a trip back to the golden age of cinema and treat yourself to an open-air viewing of some old favourites such as 'Hocus Pocus', 'A Nightmare on Elm Street' or even some of the classic Harry Potters that are on over the course of the weekend. Food and drinks are sold at the venue at Leopardstown racecourse to ensure you get the full cinema experience.
Cork Jazz Festival
There is no better place than the Rebel County to kick-start your long weekend, with jazz music in every corner of the city it is no wonder it is one of Ireland's longest running annual music events, having been founded in 1978. Organisers have endeavoured to remain relevant by embracing various music styles and it is estimated over 50,000 people from across the country will flock to the event.
Bram Stoker Festival
A festival in honour of the writer behind Dracula is bound to provide plenty of thrills! There will be everything from a pop-up Victorian fun park in St. Patricks Park, complete with food stalls and games. To a water-borne installation along the Grand Canal Dock. This illuminated night time show is unlike anything you will have ever seen before! For the full details visit their website here.
Horse Riding
Known affectionately to some as the 'land of the horse', Ireland is blessed with some of the best horse riding centres and scenery to go with them. Whether it is horseback riding along the beach in Kerry or in a bog in Donegal, Discover Ireland have compiled a list of the best places for you to saddle up and try out a new experience. Visit Discover Ireland's website for full details.
As always, we wish to keep our customers informed of our opening hours in case you need to contact us. Our opening hours over the bank holiday weekend are,
Saturday 26th October: Open 10a.m.- 5p.m.
Sunday 27th October: Closed
Monday 28th October: Closed
If you're travelling abroad this Bank Holiday Weekend, it's important that you have the necessary travel insurance in place so you and your family are protected. Get covered today by getting a travel insurance quote.
Although our offices are closed for some of the Bank Holiday, you can still compare leading insurers online by completing a Quick Quote here!