February News
Top Stories of the Month
Published on by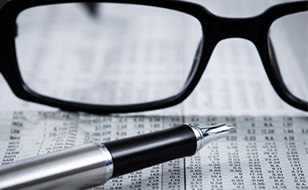 February was quite busy month news wise both nationally and here in the Chill HQ. Here's the top stories you may have missed. The Irish news covered everything from the start of the new GAA season, a rise in car sales, happy Dublin and Ireland becoming Europe's technology hub.
Launch Of Our New Ads

We're delighted with the feedback we've received from our new brand ad which launched on Sunday 16th February. We chose the cream of the crop of Irish talent for our ads as they feature Jennifer Maguire and directed by International award winning Declan Lowney.


Click on this link if you'd like more information on our ads.

Rise In Car Sales

There has been a high demand in the new and used car markets in dealerships and also in the commercial market. This is a great indicator that there is an overall improvement in the confidence among Irish Economy from consumers spending more and a noticeable increase in activity among small and medium businesses. If you want to read the article just follow this link.
Are you looking to buy your first car? Click here to take a look: View our tips. If you're on the lookout for a great car insurance quote just go to our Quick Quote page now.

Happy Dublin

The annual Mercer quality of living ranking has listed Dublin as the 34th happiest urbanites in the world. The ranking is based on educational facilities, lower levels of air pollution as well as recreational and social activities.

Europe's Technology Hub

February was a good month for tech firms in Ireland as it appears that the country is overtaking the UK as Europe's technology hub. But on the flip side some of the bigger media and technology firms are currently paying the highest rent in Dublin.

Start Of The GAA

The GAA season has kicked off again. This is the second year of our 3 year sponsorship of the Cork men's Hurling and Football teams. We wish the Cork GAA football and hurling teams the best of luck this year. Click this link if you would like to see how Cork is doing in the league. C'mon the Rebels!
---
As you can see, February was a jam-packed month filled with news nationally and within the Chill Insurance HQ. Looking for an insurance quote? Call us on 1890 30 20 20, our team of experts is always here to help.
Feel free to tweet us at @chill_insurance or like us on Facebook for more updated news and stories from us.
Modified Date: