Famous Music Videos That May Have Been Filmed Right On Your Doorstep
Find Out More
Last updated: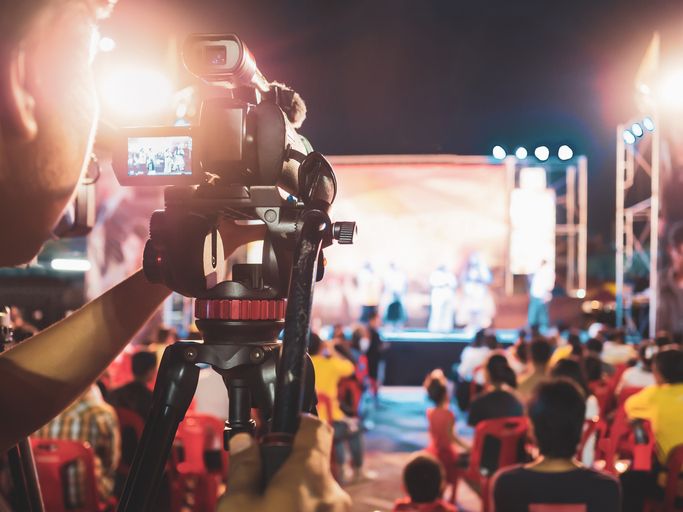 Ireland is one of the most beautiful countries in Europe. Priding itself on some of the world's most picturesque landscapes, famous culture and welcoming atmosphere; every year hundreds of thousands of people choose Ireland as their preferred holiday destination. With the country's abundance of pristine locations, Ireland is a top choice for films and TV shows looking for unique filming locations across the world..
You may not be aware of it but some of the world's most famous music artists may have filmed one of their videos right on your doorstep. As a music fan, you may have noticed one or two locations in a video which may look familiar, but not know their exact location.
If this is the case for you then we may be able to answer some of your questions. We've selected some of the most well-known music videos which were filmed in Ireland, as well as some of the exact locations featured within it.
U2 - Sweetest Thing
Being not only Ireland's but the world's most famous rock band, it's no surprise that U2 chose Dublin to film their single "Sweetest Thing". During the video you may have noticed Bono and his wife enjoying a carriage ride around some of the local streets. The exact locations for filming were Fitzwilliam Place, Upper and Lower Fitzwilliam Street, as well as Leeson Street and Holles Street.
If you're a fan of U2 then you may be aware that a number of their singles have been filmed in Dublin, including "Sometimes You Can't Make It On Your Own", "Gloria" and "Pride".
Spice Girls – Stop
Known for their number one hits such as "Wannabe" and "2 Become 1" and for spreading Girl Power across the globe; the Spice Girls headed to the streets of Dublin and Wicklow to film the video for their single, "Stop". The 1998 hit from their second album "Spiceworld" showed Victoria, Emma, Mel C, Mel B and Geri, dancing through Carnew Street in Dublin and Rathdrum in Wicklow.
Rumour has it that the filming location for "Stop" was top secret, so the local residents were asked to avoid taking photos and were paid a sum of money for allowing the group to film.
Ed Sheeran – Galway Girl
Over recent years Ed Sheeran has taken the world by storm and his record breaking material is sure to make him one of the most successful artists of all time. On Saint Patrick's Day in 2017, Ed Sheeran announced his newest song "Galway Girl" in collaboration with Beoga, an Irish folk band. The music video for "Galway Girl" was filmed across the city and at the time fans crowded around O'Connors pub in Galway, as the star was believed to be filming inside.
Rihanna – We Found Love
At the time of its release back in 2011, Rihanna's "We Found Love" was one of the biggest dance tracks around and still is to this day. It may come as a surprise to you that the popular single which has had over 850 million views on YouTube since its release, was actually filmed in the New Lodge area of Belfast. The star filmed part of the video in a farmer's field in County Down, with a crowd of fans spectating from afar.
It was reported that whilst the video was being made the surrounding roads were at a standstill, as fans lined the area hoping to catch a glimpse of Rihanna.
---
Ireland: The perfect music video location
When it comes to the perfect location to film a music video, most people will automatically think of glamourous destinations like Hollywood and Paris; but it would appear Ireland is up there with the best. Attracting international music stars including the likes of Rihanna, Ed Sheeran and many more, it's no wonder why some of Ireland's most idyllic locations are featuring in some of the world's most famous music videos.
First published by Ian O'Reilly