Euro 2012 Travel Advice
It's Almost Time
Published on by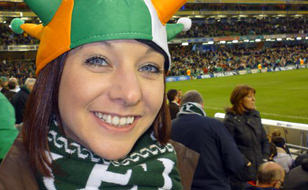 Euro 2012 is only days away and its Ireland's time to shine on the big stage. Many Irish fans have saved their hard earned cash and will be shortly setting off for Ireland's first game in Poznan against Croatia on Sunday, and the rest of us will be cheering on the boys in green from home.
For the lucky ones who are making the trip, here is what to look out for when travelling in Poland and the Ukraine.
---
Poznan, Poland (Round 1)
Poznan's main square, Stary Rynek, is an ideal first stop for a snack and a beverage! Just two minutes walk from here you will find the fan zone which has been specifically set up for the championships and is capable of hosting up to 30,000 fans.
Driving
If you are driving in Poland it can be quite dangerous, with almost 4,000 road deaths recorded in 2010. Although Poland is almost four times the size of Ireland there are significantly less motorways between major cities, so take this into consideration when planning your journey to the next match.
In the Ukraine there is a zero-tolerance policy towards drink driving. Unlike Irish law where the blood alcohol limit is 50 milliliters of alcohol per 100 milliliters of blood, the Ukraine have much stricter rules with a limit of 0.00%. However this has been slightly increased to 0.02% to accommodate some prescription medication and other substances or liquids which may contain traces of alcohol, but one pint would still put you over the limit so be cafeful if you are intending to drive.
Currency
Neither Poland nor the Ukraine use the Euro, the currency in Poland is the Polish Zloty (PLN) whilst the Ukraine uses the Hryvnia (UAH).
Language
Although we are a talented nation, it is unlikely we are going to become fluent in Polish in a matter of weeks, but it's no harm in taking a few minutes to learn a few common phrases. Here are a few that may help!
Yes ~ Tak
No ~ Nie
Hi / Bye ~ Czesc
Good Evening ~ Dobry wieczor
Good Night ~ Dobranoc
Goodbye ~ Do widzenia
How are you? ~ Jak sie masz?
Hello / Welcome ~ Witam
Good Morning / Good Afternoon ~ Dzień dobry
Good ~ Dobrze
If you're lucky enough to own a smartphone or tablet, and can afford the roaming charges, the Google Translate App for iOS (iPhone and iPad) and Android devices should help you out in most tricky situations.
In the meantime, safe travelling and come on Ireland!
Modified Date: