Drones and insurance claims
What The Future Of Insurance Could Look Like
Last updated: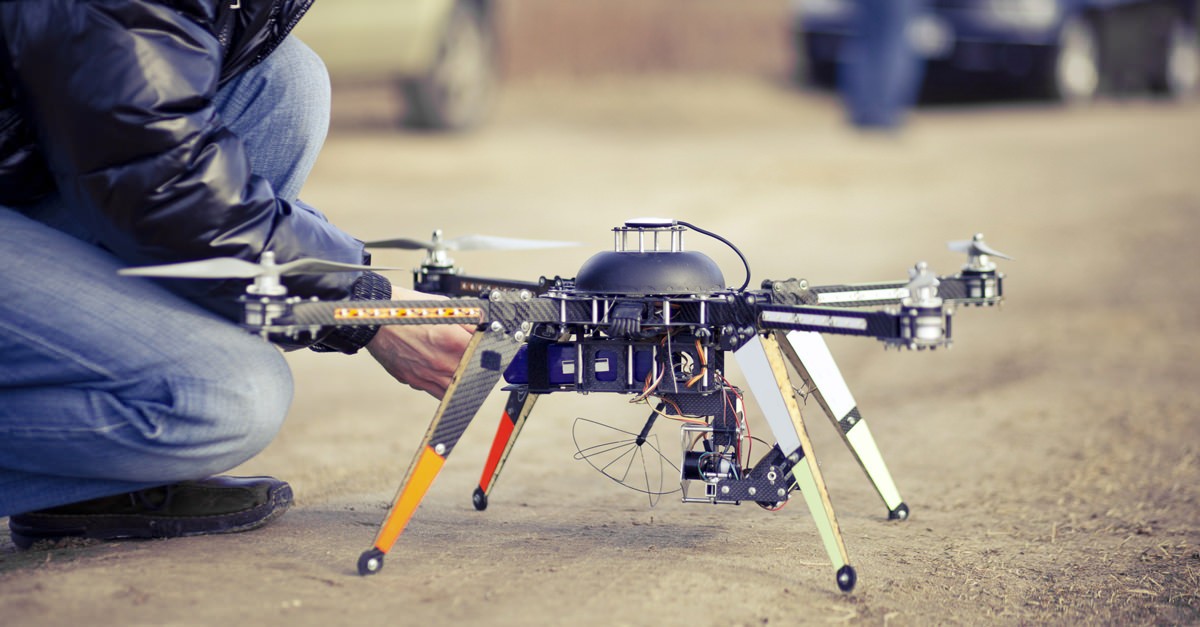 The world of insurance stands still for no one. New technology is continually driving improvements in the industry. One firm in America that is leading the charge is USAA. This financial products and services company, which specialises in dealing with the military community and their families, is currently exploring an innovative approach to assessing claims.
It plans to use unmanned aircraft to speed up the claims process in cases of natural disaster.
The Details
Last autumn, the organisation formally petitioned the Federal Aviation Administration (FAA) to use drone aircraft to fly over natural disaster areas where claims have been filed. According to USAA, this would help to hasten the claims process, which would in turn benefit its members.
Commercial drone use is currently prohibited by regulators, but the insurance provider wants an exemption from this rule that would allow it to test small drones, paving the way for a change in the manner in which it deals with claims. The aircraft, manufactured by PrecisionHawk, weighs just five pounds and is slow-speed. Meanwhile, testing would take place on privately owned land at the USAA's headquarters in San Antonio, Texas.
The company believes that using these drones would lead to faster and more accurate results for customers, and it would make it safer for insurance adjusters who are on the ground in the aftermath of disasters. Kathleen Swain, a property and casualty underwriter at USAA, stated that the firm is always looking at how it can use new technology to enhance the claims process. The licensed pilot and flight instructor also noted that the company has taken steps to ensure it has a safe environment in which to test the craft and the crew has the expertise needed to progress with the research.
USAA would continue using in-person inspections too. The imagery provided by drones would be used in conjunction with reports provided by adjusters working on the ground.
The insurer may have a battle on its hands to get the necessary permission though. So far, the FAA has only given a small number of commercial drone permits in activities like movie production.
Better Serving Customers And Increasing Safety
Speaking to Fox Business, Ms Swain said: "Right now we're focusing on disaster operation. We've gained some expertise in that area, and by using this technology, we can better serve our members during one of those horrible disasters. This is a technology that can really benefit our membership."
She added that getting to sites to inspect damaged properties in the wake of natural disasters can be "extremely difficult" and USAA is always worried about the safety of both its members and workers in these situations. Unmanned aircraft could help the company to address these concerns.
In conclusion, the expert remarked: "This type of technology does allow us to get more precise information quicker and in a safer environment."
Good News For Consumers?
If USAA is given the go-ahead by the FAA, its research may lead to major changes in how insurance providers respond to claims. Unmanned aircraft could enable companies to research claims much more quickly, effectively and cheaply than if they continue to rely on people on foot, in cars or in helicopters. They would be especially important in situations where roads were inaccessible.
Ultimately, streamlining the claims process in this way may help customers to access insurance payouts faster. It's worth noting that speedy processing is particularly important when people are coping with the aftermath of a natural disaster. Meanwhile, by making the system more efficient, drones could also help to bring premiums down.
Wearable Tech: Watch This Space
Of course, it's not only drones that could be driving forward innovations in the field of insurance. Another area to watch out for is wearable technology. This fast-growing industry is opening up an array of opportunities for cover providers. The technology can allow individuals to collect data on a range of behaviours, including how much they eat, their level of exercise and how fast they drive.
This information could be relayed to insurers in real-time, helping the firms to build a much more accurate picture of their customers than traditional profiling allows. In turn, this could enable the companies to offer car insurance discounts to the safest drivers and to those with the healthiest lifestyles. Such changes would not be a major leap for insurers. After all, certain car insurers already offer their customers the chance fit small "black boxes" in their vehicles that measure variables like braking, cornering and speed.
Meanwhile, insurance companies may benefit from providing their own personnel with wearable technology. For example, specialists like property risk assessors and claims field adjusters often have to climb ladders or adopt awkward positions in order to get the information they need. Wearable glasses could help them to safely record the necessary details simply by looking in the right places.
Exciting times
Insurers are always looking for ways to improve their offerings to consumers, and technology is helping them to do precisely this. By harnessing the devices and systems now on offer, cover providers are honing their products and services so that they meet the needs and expectations of the general public.
These are exciting times in the insurance sector. It's difficult to predict exactly which innovations will take hold over coming months and years, but you can be confident that companies operating in the industry are not resting on their laurels. They are seeking increasingly sophisticated ways to harness the power of technology in order to tailor their policies, lower their prices and speed up the claims process.
This is all good news for you, the consumer. As long as you know where to look for insurance for your home, car, business, holidays and so on, you should succeed in getting a great deal. To make the process of searching easier, you can use the services of a broker like us. For details on the policies available right now, just take a look around our website. You can also get in touch with our friendly and helpful team by phone or email if you have any questions.
First published by Ian O'Reilly