Driving Someone Else's Car?
Here's What You Need to Know
Published on by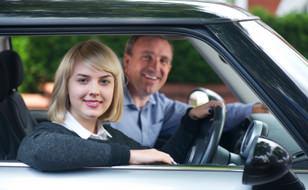 Without a shadow of a doubt one of the most common queries we receive here at Chill Insurance is people trying to find out if they are insured to drive someone else's car. There's lots of confusion about what is called a driving of other cars extension and I hope this post goes some way to dispelling the many myths around this particular cover type.
What is a driving other cars extension?

In a nutshell, driving other cars extension is a policy extension which lets you (being the policyholder only, this does not apply to named drivers on your policy) drive somebody else's car (that is not owned by you, hired or leased to you or a company car).

How do I get the extension?

Some motor insurance policies allow you to drive other cars as standard, but be warned this isn't always the case. For instance, drivers under a certain age or those who have not been driving that long, or provisional licence holders may be excluded. To find out if you're covered, check out your certificate of car insurance under section 5. It will clearly tell you if you have a driving other cars extension.

Why do I need it?

Without this type of extension you're not insured to drive somebody else's vehicle. If there has even been a time when you desperately need to get behind the wheel of a friend's car then you should take a closer look at this extension.

Is there anything else I should know?

Yes. Driving other cars extension is normally limited to third-party only cover which means the insurance company will only cover claims made against you by other drivers. It also means that if you borrow your friend's car and crash, damage to the car will not be covered. Also a driving other cars extension only ever applies to the proposer on the policy.
If you'd like more information on the driving other cars extension, please leave a comment below and we'll get right back to you.
Modified Date: