Does Your Business Have Cover?
Introduction to Commercial Insurance
Last updated: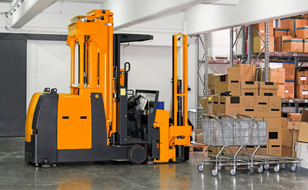 Back in November 2012 we launched Chill Business Insurance and since then our ever expanding team of advisors have been busy helping businesses of all shapes and sizes find the right business insurance to suit their needs.
Although we offer a wide range of commercial insurance products, most business owners get in touch regarding one of three types of cover; they are Public Liability, Employers Liability and Property Insurance. We know that searching for business insurance can be complicated and time-consuming, so hopefully this post will shed some light on the various insurances that your business should have.
First up is Public Liability insurance. If you take out a Public Liability policy you will be covered if your business is found to be at fault for the injury, death or disease that a member of the public suffers on your premises or as a result of your business activities. Cover also includes the costs to repair or replace people's damaged property. For example, if a plumber doesn't repair a pipe correctly and the premises floods, causing damage to the property, the plumber would be covered if they have Public Liability Insurance.
Employers Liability provides cover if you become liable for any injuries, damages, diseases or death suffered by employees whilst they're working or as a result of working for your company. The normal level of cover is €13 million, but this figure can be increased if needed. An everyday example of when you'd need cover could be if an employee injures themselves using machinery that they're not trained to use.
Next up is Property Insurance. Have you ever thought about how your business would cope if your warehouse, factory or shop was damaged and could no longer be used? Property Insurance really is essential and policies typically include cover for your buildings, its contents, as well as fixtures and fittings.
I've touched upon the three most popular types of business insurance for SMEs, but you'll be pleased to hear we also provide a range of cover including Professional Indemnity, Business Interruption, Loss of Licence, Contractors All Risks, Directors and Officers, Personal Accident and Commercial Marine.
Do feel free to leave any comments below or check out our FAQs page. If you're currently looking for business insurance, why not give our team a call on 01 4003400 or request a call back.
First published by Fergal Lynch