Do Insurance Companies Share Claims History?
Insurance Claims
Last updated: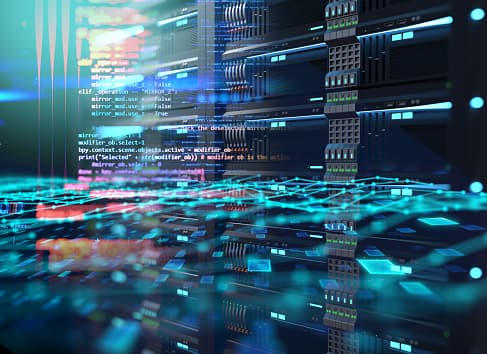 Your home insurance is there to protect you and your family if the worst should happen. If your property is damaged, stolen or destroyed by theft, fire, flood or other disaster, you can make a claim on your home insurance.
But many people are wary about making claims on their insurance. You may worry that once you've made a claim, your insurance premiums for next year will shoot up. Do insurance companies share claims histories? The simple answer to whether insurers share claims history is yes. Insurers have the right to access your claims history and they do this through a database called Insurance Link, which is used by most major insurers in Ireland.
How do insurers use Insurance Link?
Around 95% of insurers are registered with Insurance Ireland. This is an organisation representing almost 130 companies providing general, health, life and other insurance in Ireland. It's dedicated to promoting the highest standards within the insurance industry, including helping customers to settle claims.
As a member of Insurance Ireland, home insurance companies have access to a shared database called Insurance Link. In this database, information about claims is stored. This is a register of claims, which usually includes the name, address and date of birth of the claimant, plus details of the type of loss suffered.
This information may be shared with other insurers, for a number of important purposes. For example, to make sure that duplicate claims aren't made for the same property damage. Whether accidentally or on purpose, it does sometimes happen that more than one person tries to claim for the same incident.
It can also help insurance companies to double-check that the claims information matches the details you gave when taking out the policy.
Crucially, the Insurance Link database is useful in helping to prevent insurance fraud. It can act as a basis for investigating claims when fraudulent behaviour is suspected. So, if a person has a long history of putting in numerous similar claims, the database should throw up a red flag - then the claimant can be investigated more closely.
How long do homeowners insurance claims stay on your record?
According to the Code of Practice for insurers using the Insurance Link database, all personal details should be removed once the information is 10 years old. Unless you have an ongoing claim or litigation with an insurer, all your details relating to a claim should be removed after this time.
This is according to the database's Data Retention Policy, so it is possible that insurance claims stay on your record for a shorter time than this.
If you'd like to know what data is kept on you, including details of your claims history, you can easily find out. You can make a request in writing to the insurance company, or submit a Subject Access Request form to Insurance Link.
How to make a home insurance claim
If something does happen and you're left out of pocket as a result, you can claim on your home insurance. After all, that's what it's there for.
However, if the damage is only minor, it may not be worth putting in for small claims. This is because it can affect your no claims discount, potentially making your insurance renewal more expensive next year.
If you do need to claim, follow these crucial tips:

call your insurance company's claim line or send an email as soon as possible. Failure to notify your insurer immediately could negatively affect your chances of a successful claim.
give all the details of the claim. Have your policy number and other documentation to hand, and make sure you're as honest and accurate as possible with the information you provide.
follow all advice your insurer gives. You may be given instructions, such as to report what's happened to the authorities. The insurance company may even be able to help with emergency repairs to your roof, pipes or windows, especially if covered under your policy. Your claims advisor will also discuss the options available to you for claiming, so you can make an informed decision on whether or not to proceed.
the insurance company will then investigate the claim, perhaps sending out a loss adjuster (a property claims expert). You may be asked for more information, for photos of the damage or receipts for damaged or stolen property.
Remember that it can take some time for your claim to be investigated and confirmed, so you'll need to be patient. Provide as much information as you can and don't be afraid to call up your insurers to check on progress. With any luck, your claim should be settled quickly and you can focus on getting your home back to normal.
First published by Ian O'Reilly