Choosing Life Cover
Common Terms Explained
Published on by Fergal Lynch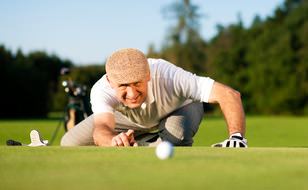 At Chill we strive to make things as easy as possible when taking out a life insurance / mortgage protection policy. Below we explain some common terms used in life insurance policies to help you choose the right life cover.
---
What is mortgage protection cover?
When buying a property, banks may insist that a life policy is in place that in the event of the death of either mortgage holder the mortgage will be cleared in full. The amount of cover on the life policy will reduce in line with the mortgage balance.
It is possible to switch the life cover provider at any time within the mortgage, however you should check the term remaining and balance outstanding on your loan with your mortgage provider before getting a quote as if either of these details are incorrect your mortgage provider will not accept the new policy.
Mortgage protection policies are usually done on a single or joint life basis. Joint life simply means that the policy will only pay out once, on the first of the lives assured to die, and then it will cease. Your premiums remain fixed for the term of the policy.
---
What is term cover?
Term cover means that you choose a level of cover and period of time that you wish to have the policy in place for. ie. €200,000 over 20 years.
Term cover differs to mortgage protection cover as that the amount of cover you choose does not reduce and remains fixed for the duration of the policy. Furthermore if you choose to have two people covered on the policy, cover is usually quoted on a dual life basis. In this case, the policy may pay out twice; on the death of the first life if within the term of the policy and should the second party die within the term, there would be a pay out on that event too.
If you are unsure as to what level of cover you need please feel free to use our Life Calculator. You can choose to have your premiums and amount of cover fixed for the term of the policy or have the premium and your benefits increase year on year. This is called indexation and is designed to try to keep your policy value ahead of inflation.
---
What is whole of life cover?
Under whole of life cover policies, you choose a level of cover that you want and the policy will pay out on your death. There is no set term on this policy and these policies can be held on a single, joint or dual life basis. They are definite payout policies as we all will die. People usually take these policies to cover funeral expenses.
---
Compare life insurance
If you are thinking of changing a policy from one insurance company to another here are some important points to note. First of all make sure you are comparing like for like, ie. John and Mary currently hold a term policy of €100,000 with specified serious Illness cover of €100,000 on a dual life basis with 12 years remaining. The information John and Mary should give us should allow us to quote them on a comparative basis so we can give them an accurate quote. So the simple rule is always compare like for like when getting a quote.
However if you are changing a policy for affordability reasons please be sure you are clear in your own mind what benefits you are removing or reducing from the policy before proceeding. For a competitive quote get in touch with me on 01 4003400.
Modified Date: